Champions League: Sami Hyypia questions Premier League 'passion'
Bayer Leverkusen coach Sami Hyypia believes that some of the 'passion' has gone from the Premier League.
Last Updated: 17/09/13 7:32pm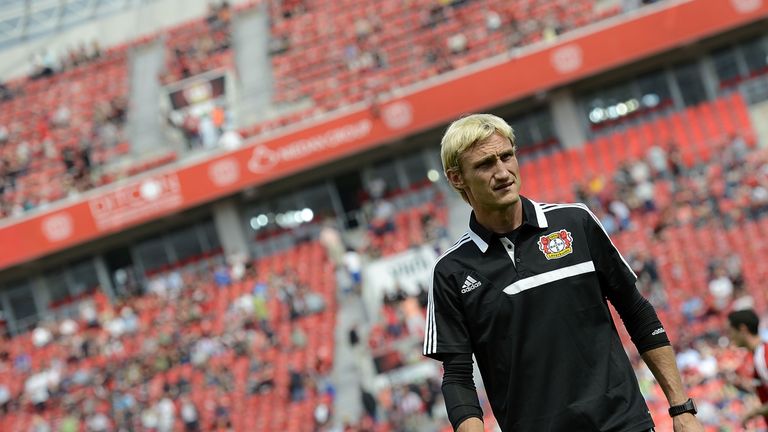 The former Liverpool defender, whose final start for the Merseyside club came in their 4-1 success at Old Trafford in March 2009, is back in England for Tuesday night's UEFA Champions League Group A opener against the Red Devils.
And the rookie boss, who moved to Leverkusen as a player at the end of his Anfield career before being recently fast-tracked into the hot-seat, claims the focus of some players in England may not always be on football.
"I saw a few games recently and I wondered if they were trying hard enough," he told the Daily Telegraph. "Somehow the passion was not there.
"This was always the trademark of the English game - the tempo was high and there were tackles. But this time I was thinking: 'What's happening?'
"Maybe it has developed in the wrong direction, that when a player goes somewhere and he is earning £200,000 a week, he is happy just to get the money.
"Maybe the focus of playing football is the second most important thing. Maybe players are not working hard, not putting their heart into the game."
Hyypia admits that there is a huge transition in making the step from player to manager, but it one he is relishing at the age of just 39.
"As a player, it was much easier," he admitted. "You came to training half an hour before, somebody told you what to do, and after training you headed to the shower and went home.
"Now you have to plan, instruct, think constantly about the next day, the next week, the next game. It's wonderful that I was given this case. I didn't expect it, and everything happened very quickly."