Champions League: Marseille boss Elie Baup says Arsenal favourites in Group F opener
Marseille boss Elie Baup says Arsenal are favourites in Wednesday night's UEFA Champions League Group F opener.
Last Updated: 18/09/13 7:55pm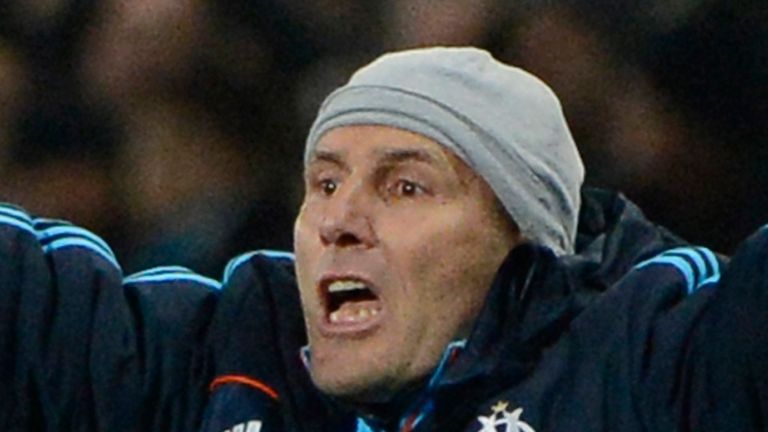 Baup says the visitors are man-for-man stronger than his side but he still believes Marseille can win the match if they show enough spirit.
The high-profile signing of Mesut Ozil from Real Madrid grabbed headlines but Baup says Arsenal's squad was already strong without him.
"Well, they also have Theo Walcott and Jack Wilshere, but I sleep well," he said. "We know that we have to show the courage, have to invest ourselves.
"I cannot say those players are a headache for me. We will give it our all and we know individually they are a better team than us.
"Individually they have better players, but we have to be a strong team. When a club can pay 50 million Euros for a player like Ozil and bring such a quality player, it is very good for them.
"But I think we have recruited well, brought in some young players and we're trying to build something for the short and mid-term.
"We have some experienced players that can teach these young players and build for the future."
The match will be a welcome return to Champions League action for Marseille, having last season missed out on the competition for the first time in five years.
"We were frustrated last year when we did not play Champions League football, so we are looking forward to returning," captain Steve Mandanda said.
"These games are magnificent to play in and we are delighted to be back in this competition. We missed it."