Champions League: Marseille support Jeremy Morel after error v Arsenal
Marseille coach Ellie Baup has refused to criticise Jeremy Morel after his blunder helped Arsenal to victory.
Last Updated: 19/09/13 10:31am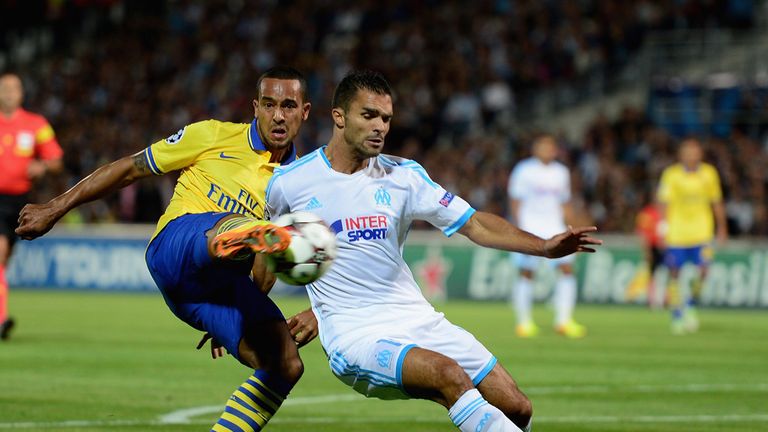 With Marseille very much in the Champions League Group F game at the Stade Velodrome, Morel failed to deal with Kieran Gibbs' cross on 65 minutes and the ball fell for Theo Walcott to volley home.
But Baup refused to condemn his defender, saying: "We have a feeling of disappointment and frustration with that defeat because before the opening goal, our game was more than satisfactory.
"Morel? We won't be highly critical of this player who achieved a great match before that, notably having thwarted Walcott, one of the best Arsenal players.
"He made one mistake and we immediately paid for it.
"Points cost a lot in the Champions League above all in such a difficult group. Dortmund lost too, and we will go and play there for our next match. We will have to use what we did right here and be more efficient.
"You can't make any mistakes in the Champions League, it is a very high level. Arsenal waited and defended before seizing their opportunity."
Andre Ayew also refused to criticise Morel: "To me Jeremy Morel didn't make any mistake on the goal we conceded.
"The ball is very difficult to handle. Very few players could have contained Walcott the way he did. Above all I want to take my hat off to him."