Manchester United boss David Moyes hopeful about duo ahead of Real Sociedad match
David Moyes hopes Danny Welbeck and Tom Cleverley will be passed fit to face Real Sociedad, despite missing training.
Last Updated: 23/10/13 6:55am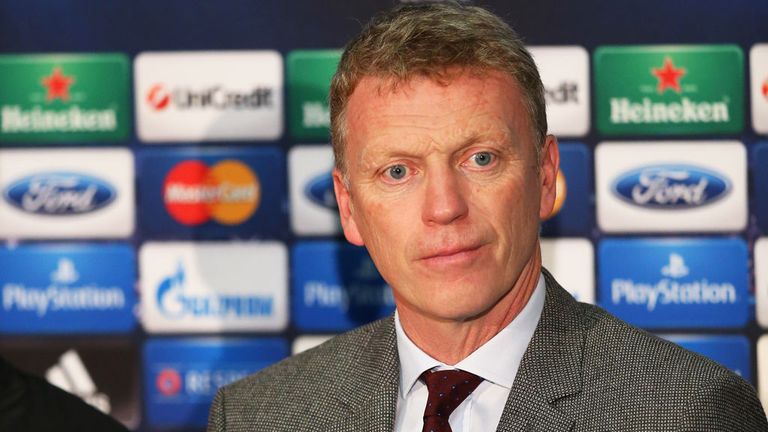 Welbeck and Cleverley both sat out the session ahead of Wednesday's Champions League clash, but Moyes believes they could recover in time to feature at Old Trafford.
Fellow absentees Nemanja Vidic and Rio Ferdinand are nearing full fitness, but
it remains to be seen whether they will play any part in the UEFA Champions League Group A clash.
"We've got one or two knocks and niggles which most teams will have at this time of the year," said the United manager.
"Vidic and Rio are making good progress, Danny Welbeck had a bit of an injury from the game so we'll have to check on him. Tom Cleverley isn't as bad as we thought. They both have a chance."
Adnan Januzaj has been added to the Champions League squad as a homegrown player and Moyes has hinted that he will use the youngster in Europe's top tournament.
He said: "Yes, he's now available. With his date of birth and time here he's now available.
"He's an exciting young player, making good progress all the time and I'm sure he's someone who will play a big part in the future of Manchester United. He's an exceptional talent."
United dropped more points in the Premier League in Saturday's 1-1 draw with Southampton and Moyes feels that only small margins are separating his side from victory.
But the Scot does accept that his team have not performed at their best for the full 90 minutes this season.
"We've had periods of good play, but not continually in the game," he said.
"It's something we're working on in training. We're trying to make it better and trying to improve all the time, that's the way we work.
"There have been moments of play that have been excellent and a couple of inches one way or the other we might have scored more goals. But in the same breath we need to make sure we keep working so it does improve."