United's identity
Although Manchester United profited from an own goal to beat Real Sociedad 1-0, there were encouraging signs for David Moyes in a bright attacking performance...
By Matt Stanger
Last Updated: 23/10/13 10:54pm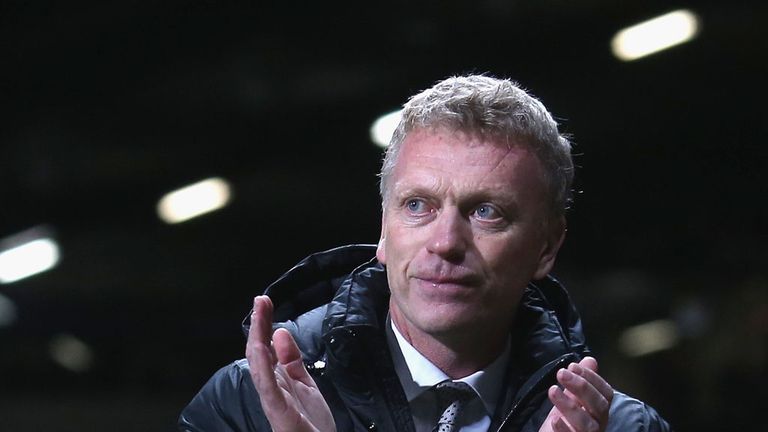 "One of the things we will be looking to try and do is finish matches off. We have had some opportunities, but I have been saying that near enough from the start. We have had quite a few chances and not taken them. Whilst it is like that you are at risk."
For Saturday against Southampton, read Wednesday at home to Real Sociedad, as Manchester United secured a narrow 1-0 win at Old Trafford to provide brief respite to David Moyes. The champions arguably deserved more from a bright attacking performance that yielded 18 attempts at goal, but their lack of killer instinct remains a concern for the new manager.
Following criticism of his cautious approach against Southampton, Moyes showed plenty of intent with his starting line-up against Sociedad in the UEFA Champions League despite Robin van Persie missing out with a toe injury. With Danny Welbeck also absent, the manager opted to replace the duo with Javier Hernandez and Shinji Kagawa, and United responded with a blistering start that saw them take the lead after only two minutes through Inigo Martinez's own goal.
Although Wayne Rooney's performance behind Hernandez was pivotal, Ryan Giggs' contribution alongside Michael Carrick in central midfield was also crucial, as he looked to play the ball forward at speed to find Rooney and Kagawa. It seems that every time Giggs is written off - as he was following a final 20 minutes on Saturday that coincided with Southampton's equaliser - he bounces back to prove his doubters wrong, with Wednesday offering another example of his longevity.
It was encouraging to see United move the ball quickly and with purpose in the final third, but it was only in the second half that they really began to carve Real Sociedad open as the match opened up. The visitors' onslaught immediately after the interval - in which they struck five shots in a frantic seven minutes - may have left Moyes thinking about making conservative changes, but on this occasion he resisted the urge.
It was certainly the right decision, with United gradually re-asserting their authority and Real Sociedad shrinking back into their shell to muster just two further attempts before the final whistle. The old confidence gradually began to ripple through United, with Jonny Evans and Phil Jones giving commanding performances, Giggs and Carrick demonstrating their experience and Valencia reminding everyone that Rooney is not the only improver in Moyes' first XI this season.
Perhaps Moyes could have replaced the ineffective Hernandez at an earlier stage to allow Kagawa more time in his favoured central role, but it was at least pleasing to see the playmaker enjoy his first 90 minutes of the season and only his seventh since joining United in 2012.
The lack of killer instinct is still a concern, however, with only five of United's 18 attempts hitting the target and Hernandez failing to have a single shot in his 80 minutes on the pitch. That worry is likely to be remedied by Van Persie's return, as Moyes searches for more little victories to prove that he can instil the desired mentality in a team famed for its ruthlessness.
A version of this article first appeared on Football365