Champions League: Andre Schurrle looking for Chelsea to get back on track against Schalke
Andre Schurrle acknowledges that Chelsea let themselves down against Newcastle, but is looking to bounce back in Europe.
Last Updated: 06/11/13 9:31am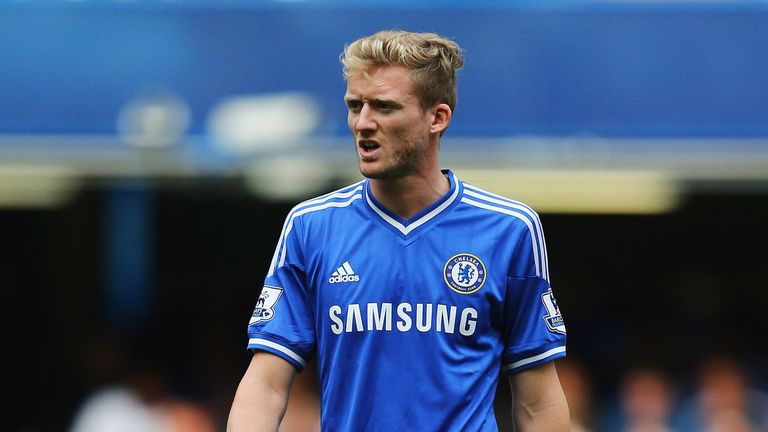 Blues boss Jose Mourinho let rip at his underperforming troops following a hugely disappointing display in a 2-0 reversal at St James' Park on Saturday.
The Portuguese tactician claimed that he made '11 mistakes' in his selection, and is expected to ring the changes again against Schalke on Wednesday.
Victory over German opposition in midweek would consolidate Chelsea's standing at the top of UEFA Champions League Group E and keep them on course for the knock-out stage.
Schurrle acknowledges that nothing less than a win will do at Stamford Bridge, with there an expectation on the Blues to prevail in every fixture they play regardless of the competition and opponent.
On Mourinho's weekend reaction and the challenges which lie ahead, Schurrle told the Daily Mirror: "It is normal that he was frustrated. We had a bad match and we did not play well. It is only normal that the manager was not very happy with us.
"When we do something wrong or do not play well he always tells us straight away. But he also does it directly, face to face with us.
"It is quite right when you lose or do not play well that the manager should criticise you. We have to reach the standards the manager wants from us, all the time.
"It's not just about being 100 per cent motivated in the big matches. At Chelsea you have to win every match. Not just in the Premier League or the Champions League, but the other cups too."
Schurrle will be hoping to play a leading role against Schalke, with the Germany international feeling settled in England after a summer switch and looking to provide the kind of return Chelsea are demanding on their £18million investment.
He added: "I am always expecting to score goals. I have done that in my career and should do it here.
"The opponents in England are more physical so I've had to do a lot of work in the gym. I feel stronger already.
"But what helps is the way we play, turning defence into attack so quickly. That's my football. When we play on the counter-attack I can show my skills, my speed and pace. It is perfect for me."
Chelsea v Schalke is on Sky Sports 2 on Wednesday night from 7.30pm