Fans arrested after clashes ahead of Celtic's Champions League defeat at Ajax
Celtic's trip to Ajax has been marred by a clash between supporters and police in the centre of Amsterdam.
Last Updated: 07/11/13 9:04am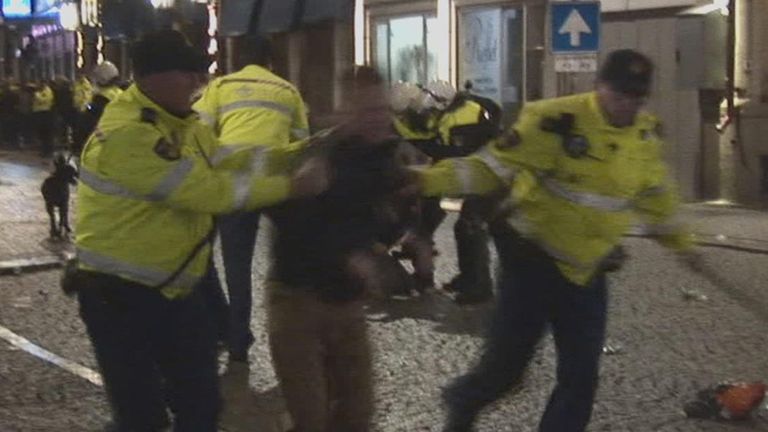 Amsterdam Police said fans armed with bottles and sticks attacked plain-clothed police in an incident described as "coming out of nowhere".
Eight police officers were injured with one knocked unconscious following the fighting in Dam Square, in the city centre.
Police said the majority of those arrested were Celtic fans, although it is believed that supporters from other clubs were also involved.
"At the end of the afternoon a large group of Celtic supporters attacked police officers in plain clothes," said a spokesman.
"Eight were injured and one was knocked unconscious. A few of them had broken noses and needed stitches above their eyebrows and on their lips.
"Bottles and sticks were used in the attack which came out of nowhere. There were 15 arrests, mostly Celtic supporters."
UEFA opened disciplinary proceedings against the Dutch club after some of their supporters clashed with police and stewards during Celtic's 2-1 win at Parkhead last month.
That case will be dealt with by UEFA's control and disciplinary panel on November 21.