Real Sociedad midfielder Markel Bergara slams Manchester United's Ashley Young
Markel Bergara has branded Ashley Young a 'cheat' and claims he offered no apology for his antics against Real Sociedad.
Last Updated: 09/11/13 12:07pm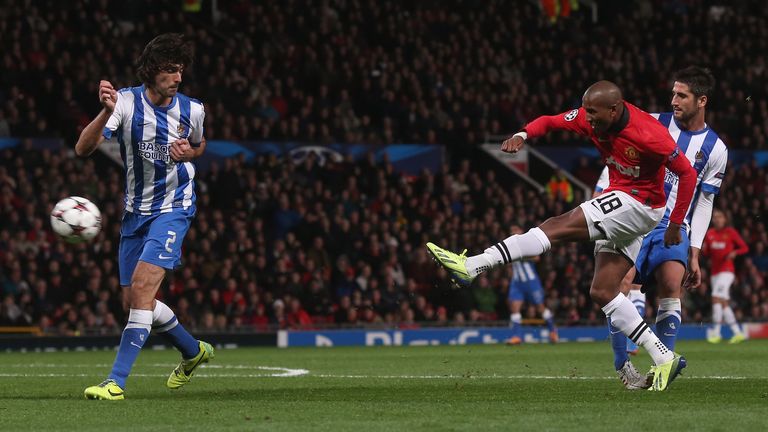 Manchester United winger Young finds himself at the centre of another simulation storm after taking a tumble to earn a penalty in a UEFA Champions League clash with Sociedad.
Bergara was the man adjudged to have felled the England international, earning himself a caution and conceding a penalty.
Robin van Persie struck the post from the spot, but the sense of injustice has lingered long past the final whistle in a contest which ended goalless.
Bergara admits he and his Sociedad team-mates were left fuming by Young's actions and are delighted to have seen the incident generate heated debate.
He told The Sun: "I barely touched him and he dived. The truth is that he cheated. I can't describe the anger at that moment. He didn't apologise to me or any of my team-mates.
"I know all about the criticism against Young in England.
"We know in England these things are considered very bad and I think the incident is clear to see on TV. He just brushed past me and fell. It's good that in England these things are criticised in a big way.
"I am sad and angry because not only was it not a foul but I was given a yellow card and I can't play in the next game. It's a double injustice. It is very important for us and I won't be able to help my team.
"At least we had luck because Robin van Persie couldn't score otherwise the anger would have been huge.
"He just dived and the referee gave a penalty.
"I've seen simulation before but I hadn't experienced that feeling of being cheated. I hope it's the last time."