Chelsea defender Cesar Azpilicueta predicts changes for game against Southampton
Cesar Azpilicueta has said that he expects changes to be made following Chelsea's defeat against Basel.
Last Updated: 27/11/13 4:50pm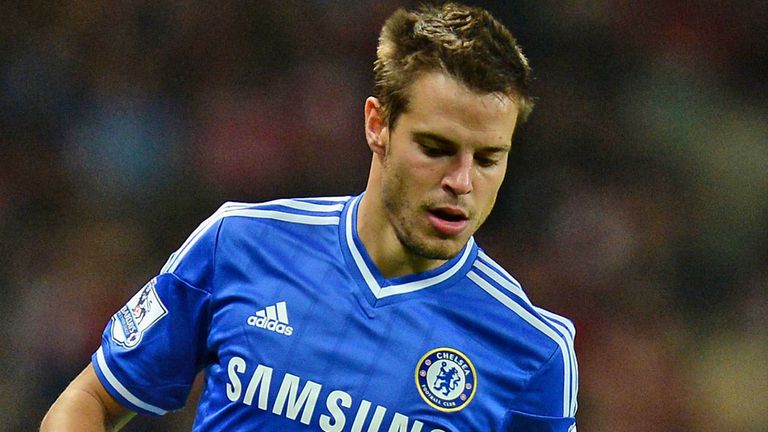 Chelsea lost to Basel for the second time in the UEFA Champions League group phase on Tuesday night after Mohamed Salah scored a late winner for the Swiss side.
The defeat did not prevent Chelsea from qualifying for the last 16, but the performance was a stark contrast to the one which had secured a 3-0 win over West Ham three days earlier.
Jose Mourinho had made just one change from the team which won at Upton Park and Azpilicueta is now waiting to see how the Chelsea boss responds ahead of this weekend's Premier League game with Southampton.
When Azpilicueta was asked if any of the players should be aggrieved if they do not face Saints, the full-back told the Evening Standard: "No. The manager decides about that.
"Sometimes he makes changes, sometimes more, sometimes less, it depends on how he sees us and the way we have performed. He is the manager and will try to do the best for our team.
"We don't want to have this kind of movement in our performance because it's important to play well every day."
Chelsea failed to have a shot on target against Basel and, when asked what he thought went wrong, Azpilicueta said: "The reason why we didn't win a lot of trophies [before] or we lost a lot of games this season is because we don't keep the level to win every game."
"For Chelsea that can't be possible. Sometimes you can lose, for sure, but we can play better and do better games.
"Offensively we didn't have our best game or create a lot of chances. Basel played really well and pushed a lot but for a team like Chelsea we need to create chances to score goals. If you want to win you need to shoot."