Sami Nasri reveals Manchester City defensive fears after Champions League win
Samir Nasri admits Manchester City must solve their defensive problems if they are to progress further in Europe.
Last Updated: 28/11/13 10:56am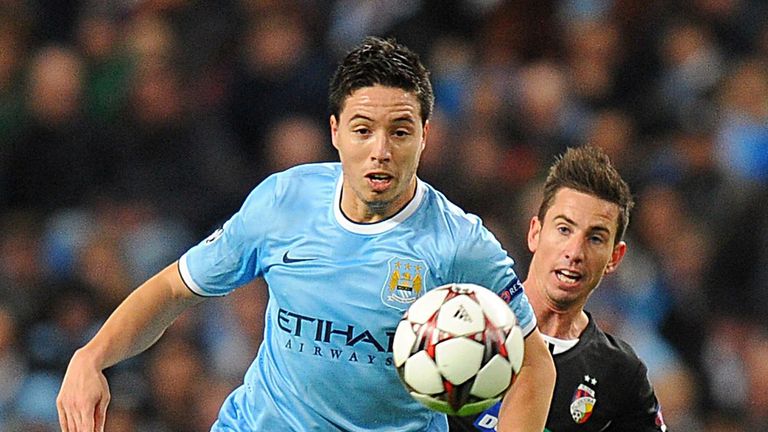 Manager Manuel Pellegrini was far from impressed with City's defending in Wednesday night's 4-2 win over Viktoria Plzen in Group D.
City had already secured their place in the last 16, but the backline appears fragile without injured skipper Vincent Kompany.
There are no such concerns at the other end of the pitch, with the team netting 22 goals in four games, but Nasri admits the free-scoring forwards cannot always come to the rescue.
"We are scoring a lot of goals but we cannot score four goals every game," said the Frenchman, who found the net at the Etihad.
"We need to improve how we defend as a team.
"We conceded two goals. In the last game in the Champions League we conceded two as well and (against) Bayern Munich three.
"We need to improve, as a team, how to defend, especially in the Champions League.
"Then, if we can continue this form, it will be amazing."