Champions League: David Moyes happy to see Manchester United through as group winners
David Moyes was happy to see Man Utd progress in the Champions League as group winners after a victory over Shakhtar.
Last Updated: 11/12/13 2:42pm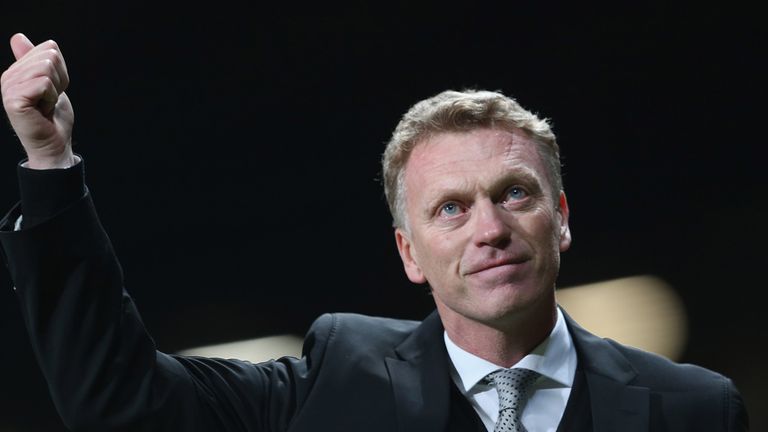 Having suffered back-to-back defeats in the Premier League at Old Trafford, United enjoyed a welcome return to winning ways on home soil in European competition.
A solitary strike from Phil Jones helped to ease some of the pressure which has been building on Moyes' shoulders, with the England international's second half volley enough to secure the spoils.
United now move on to the knockout stage having topped Group A and will hope to see their efforts rewarded with a favourable draw in the last 16.
Moyes told Sky Sports of United's continental efforts in his debut campaign as boss: "No matter what the result was tonight we'd qualified, and I think we would have taken that when the draw first came out.
"When you get near the top you want to win the group. We had the game in Sociedad where we should have won and we ended up drawing, so we maybe would have had this wrapped up long before now.
"You are always worried because Shakhtar are a good side, as you saw - they have a lot of quick, small Brazilian players who are talented and given enough room will cause you damage."
United were rattled by Shakhtar's Samba stars during a nervy first-half display, but flexed their muscles after the interval to grind out the kind of result they now need to start replicating domestically.
Moyes added: "We didn't start the game particularly well and I actually thought that after the first 30 minutes that we were a bit fortunate not to be a goal down, at least.
"But then before half-time we missed a couple of chances ourselves to get in front. I thought we played well in the second half.
"In the second half we had to show that we were better than he showed at the start of the first, first and foremost.
"I don't know if it is about character, but we needed to play better. We did do - we passed the ball. We hadn't passed it well in the first half but were much better in the second half."