Manchester City manager Manuel Pellegrini is happy to face Barcelona
Manchester City manager Manuel Pellegrini says the Champions League draw with Barcelona is a 'beautiful game'.
Last Updated: 20/12/13 8:26am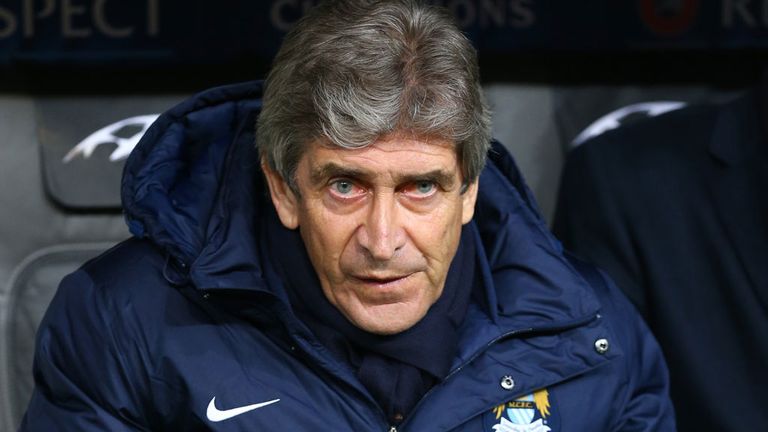 City were first out of the hat when the draw was made and landed an eye-catching last-16 tie against Spanish giants Barcelona.
City look to have paid a high price for failing to top their group after finishing runners-up to Bayern Munich but Pellegrini is looking forward to facing Barca in the home leg on February 18th and away in Spain on March 12th.
He said: "It's a beautiful game with two very good teams and we will see in February which team arrives in the best moment.
"The 16 teams that play in the last 16 are the best teams in Europe so Real Madrid, Barcelona and Atletico Madrid are for me exactly the same."
City needed to better Bayern's 3-1 win at the Etihad Stadium back in October in order to finish top of their group but Pellegrini's misreading of the maths led him to defend a 3-2 lead rather than chase a fourth goal.
However the Chilean claims he got his tactics right and it was the critics who got it wrong.
"There was no confusion. Maybe a mistake could be if I thought 3-2 was enough and we didn't try to score the fourth goal - but we tried to score the fourth and fifth goal but we couldn't do it.
"I respect the critics but I think they are absolutely confused against who we were playing."
Pellegrini believes City, who have qualified for the knockout phase for the first time, will take a lot from claiming such a notable scalp.
He said: "A lot of confidence. The most important thing, and we had already done it, was to qualify for the next round but to play against Bayern was a big test for what we can do in the future."