Champions League: Andres Iniesta says Barcelona are wary of Manchester City
Andres Iniesta says Barcelona must be at their best in order to see off Manchester City in the Champions League.
By Francisco Acedo Torregrosa
Last Updated: 02/01/14 5:41pm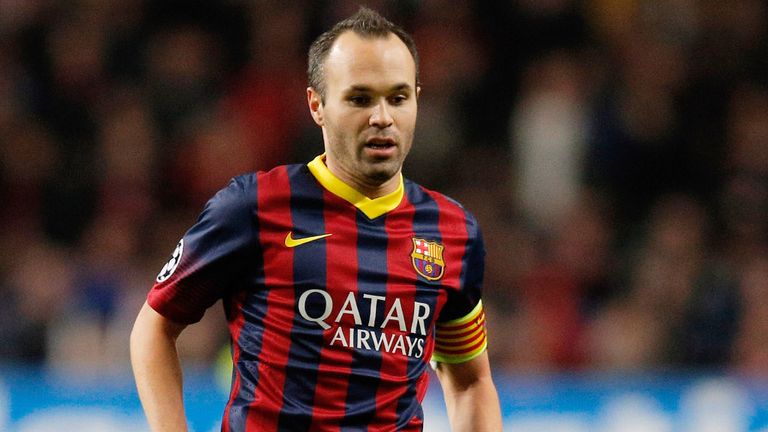 The two teams meet competitively for the first time in history as they face each other in the last 16 of the tournament, with the Etihad Stadium set to host the first-leg of the tie on February 18.
It will also be the first time that City have competed in the knockout stages of the competition, but Iniesta acknowledges that Barcelona will be posed with a stern test as they look to reach the quarter-finals.
"We know Manchester City and they are powerful, especially this season," he told the Spanish media.
"To defeat the English, it is necessary that we are at our best.
"We have two hard matches. The danger against City is not only the physical power of English clubs but also the good touchline team with Pellegrini on the bench.
"But we respect the rivals and we are prepared to fight."
Speaking of Barcelona's current campaign, Iniesta says that there is a buoyant mood in the camp with ambitions to take a clean sweep of the silverware available this season.
"Barca arrive in 2014 with a positive atmosphere," he said. "Now our objective is to follow this line that we maintained in 2013.
"Our aspiration is to obtain all the titles. This is our ambition. Barcelona want a perfect year and it is significant to win."