Champions League: Bayern Munich will subsidise fans who buy tickets for Arsenal clash
Bayern Munich will subsidise fans who buy tickets for their UEFA Champions League first leg tie away to Arsenal.
Last Updated: 09/01/14 12:08pm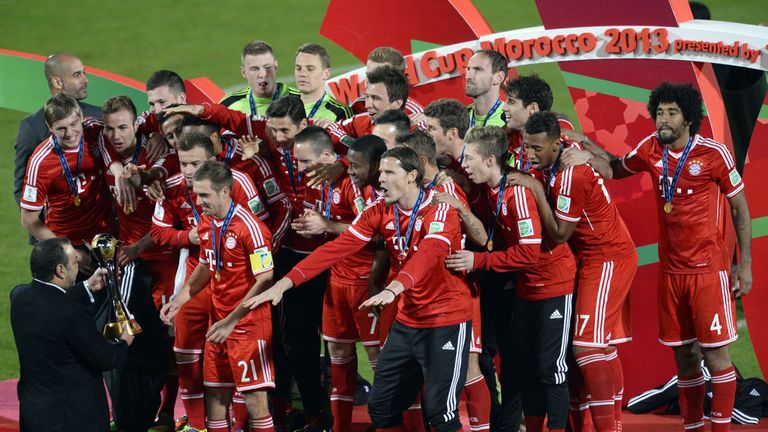 The European champions said that their fans would pay only 45 euros (£37) to watch the round of 16 match in London instead of the roughly 75 euros charged by the Premier League club.
Bayern said the decision, which would cost the club 90,000 euros, was a sign of gratitude to its fans and demonstrated the importance to the team of having a vocal backing at all games.
"Bayern has thrilled the world of European football not only by the outstanding performance and consistency of its team, but also by the fantastic and vocal support of its fans," the club said in a statement.
"It's particularly noteworthy that a large number of Bayern fans support the team not only at the high points but also at every away game.
"It should be clear to everyone that this loyalty involves a great deal of time and expenses... Bayern have therefore decided to subsidise the tickets for the away game at Arsenal.
"This is intended to represent a small thank you for the great support of the followers in the past calendar year 2013."
Bayern charge home fans between 15 euros for a standing place and 70 euros for the most expensive seats at home matches in the Bundesliga.
Ticket prices for the home tie against Arsenal range from 35 to 100 euros. Tickets for away fans are at the lower end of the price range.
Arsenal fans group The Black Scarf Movement hailed the German club's gesture: "We commend Bayern's gesture and once again this demonstrates that in Germany, the core support of clubs is truly recognised and taken care of. In this country it seems as if clubs are more focused on greed, looking to take their own fans for as much as they possibly can.
"We believe this short-term dash for cash is ultimately damaging for English football in the longer term. It's time those running our clubs take the blinkers off, and look at the bigger picture."