Champions League: Manchester City's Samir Nasri ready for 'weaker' Barcelona
Samir Nasri says his Manchester City team-mates are ready for Barcelona after an FA Cup morale-booster against Chelsea.
Last Updated: 16/02/14 9:27pm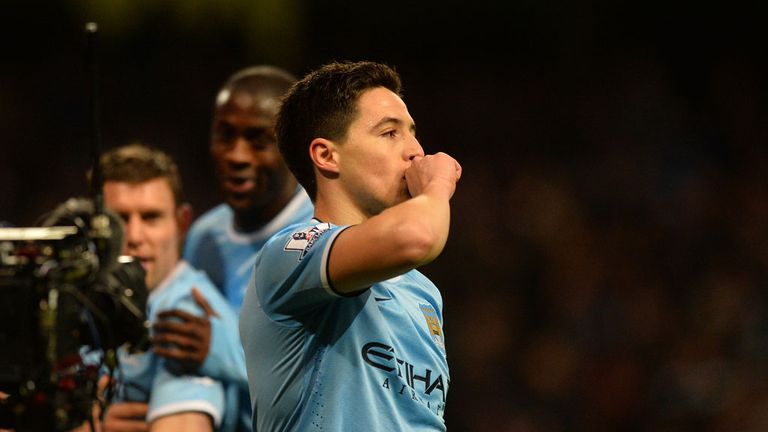 Manuel Pellegrini's side sealed a quarter-final place with a 2-0 win at the Etihad, less than a fortnight after losing to the Blues on home turf in the Premier League.
While Pellegrini had played down that 1-0 loss to a title rival, Nasri admitted revenge was at the forefront of his mind - and said it was the perfect way to warm up for Tuesday's tantalising visit of the Catalans in the Champions League.
"We wanted to get revenge and that is what we did, in the perfect way," said the Frenchman, who followed up a Stevan Jovetic strike to seal the win.
"We knew in two weeks' time we would have to play them again and then we would show them our real faces. We did that.
"We showed them how good we are and we don't accept a defeat, especially against a team like this.
"Tuesday is a massive game. Every player wants to play those kind of games - Champions League, last 16, against Barcelona.
"The good thing is we are really strong. We have our confidence back.
"I think they are weaker than they were two years ago. It's going to be a tight game and an interesting game for everyone."