Champions League: Man Utd's Robin van Persie believes up to 10 teams in contention
Robin van Persie believes any one of 10 teams could still win this season's Champions League.
Last Updated: 24/02/14 4:59pm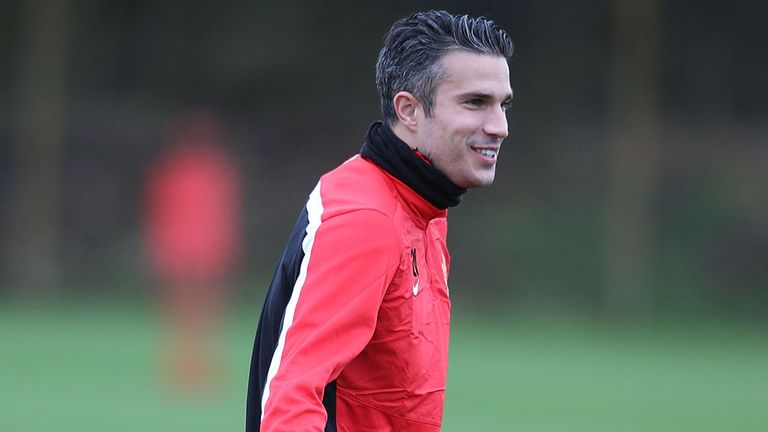 The Dutch striker was speaking ahead of Manchester United's trip to Greece for Tuesday's first leg tie of their last-16 clash against Olympiakos.
The Red Devils are currently struggling in the Premier League and look set to miss out on Europe's premier club competition next season, unless they go on to win this year's tournament.
Van Persie said: "If you play well and are lucky you have a good chance of going far.
"Even then I think there are eight to 10 teams who could win it this year."
Even though United are just about favourites to beat Olympiakos over two legs, veteran midfielder Ryan Giggs says they should not feel over-confident.
The 40-year-old expects the atmosphere in Greece for Tuesday's game to be lively.
He stressed: "The atmosphere in the stadium is going to be electric.
"It's always great to play in a stadium with a good atmosphere, we know the Olympiakos fans are going to be cheering their team on, we also have a good set of travelling fans which will make for a great atmosphere.
"Once you get to this stage of the competition you know that there are not going to be any easy matches."
Giggs has played in all four previous meetings between the sides, in which United hold a 100% winning record.
All four of those matches were played between October 2001 and October 2002 and, if Giggs plays this week, it will be his 150th Champions League appearance.