Chelsea's Frank Lampard calls for fixture leeway for Champions League teams
Frank Lampard has called for more sympathy from the Premier League over fixture scheduling for Champions League teams.
Last Updated: 28/02/14 9:58am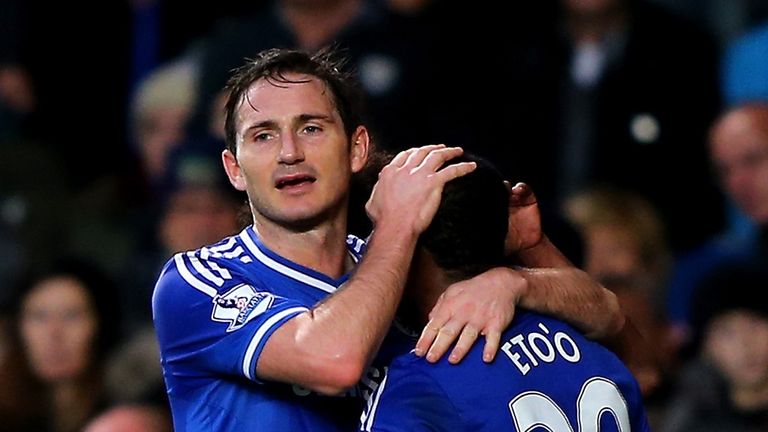 Lampard's Chelsea team face west-London rivals Fulham on Saturday, three days after having travelled to Istanbul to play Galatasaray in Europe.
And the 35-year-old midfielder has called upon England's top division to follow the lead of some of the continent's other leagues in protecting sides who feature in Europe's premier club competition.
Clubs in Germany and Italy have been allowed to move games to Friday night prior when playing a Champions League away game on the Tuesday of the following week and to play league matches on Sunday after a Wednesday night European away game.
"It's not ideal," Lampard told the Daily Mail. "We don't expect any favours and certainly know we won't get them. It's about resting up and getting ready to go.
"I don't know about the Premier League but other countries seem to look after their teams representing them in the Champions League. I'm not sure we do so much here.
"I'm not trying to get one over on other Premier League teams, it just seems a general rule. There could be a bit of common sense if you are getting back at 6am (on Thursday)."
However, despite his frustration, Lampard backed the title-chasing Chelsea squad to cope with the rigours of their schedule.
"We can't moan, we've got a fantastic squad with fit young players," he added. "We have to get on with it."