Jose Mourinho says Manchester City and Arsenal can progress in the Champions League
Jose Mourinho says Manchester City and Arsenal can still make it through to the Champions League quarter-finals.
Last Updated: 10/03/14 9:21am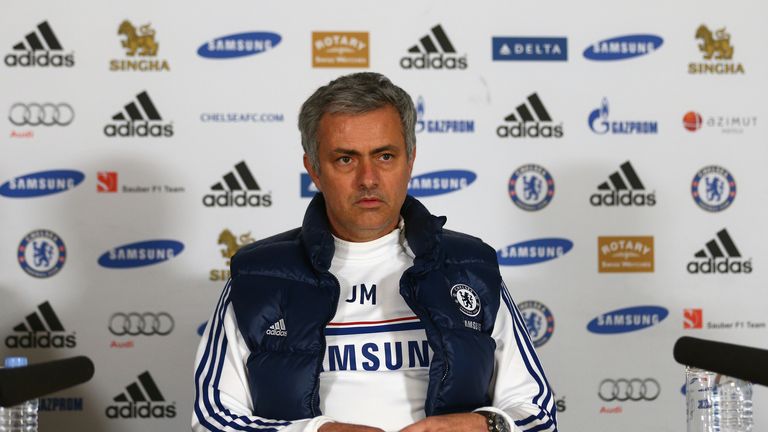 Arsenal lost 2-0 in their last 16 tie at home to Champions League holders Bayern Munich while Manchester City lost by the same scoreline at home to Barcelona.
Mourinho says both sides still have the opportunity to progress but feels Arsenal face a tougher task than City.
He said: "Can't City win in Barcelona? Barcelona lost against Valladolid. And lost at home against Valencia. So, why can't they win?
"Arsenal, at Bayern, can they win 2-0 and go to extra-time? Difficult. Probably the most difficult, but they can."
Mourinho's side are seven points clear in the Premier League following their 4-0 victory over Tottenham on Saturday.
Striker Fernando Torres was injured in the warm-up ahead of the game and the Portuguese insisted he is unsure how long Chelsea's record signing will be out for.
"It's a muscular problem and muscular problems, even when they are small, are always a couple of weeks," he said.
"I don't know if it's small or big. He has to go for scans, but for sure he's out.
"It's one of the best decisions we made, to keep three strikers. When one is injured you need the other two."
Torres' former club Liverpool were not in action this week after their game against Sunderland was postponed due to the Wearside club's FA Cup tie with Hull on Sunday.
Mourinho believes Liverpool, who are seven points behind his side, are still very much in the race to win the Premier League.
"When we speak about Champions League and the title race we have to speak about Liverpool," Mourinho said.
"Since the beginning of the season they have one match every week. They rest, they prepare, they recover, they prepare, they play, they have day off. This is a big, big, big advantage."