Manchester City boss Manuel Pellegrini targets Barcelona and then Premier League
Manuel Pellegrini believes Manchester City can bounce back from their shock Wigan defeat against Barcelona.
Last Updated: 10/03/14 4:33pm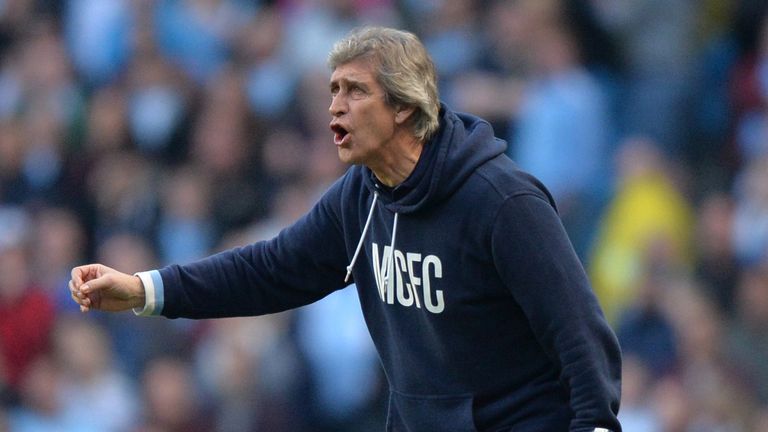 City face a monumental challenge at the Nou Camp on Wednesday as they bid to reach the UEFA Champions League quarter-finals by overturning a 2-0 deficit against the Spanish champions.
They will hardly travel in the best of moods, having been instantly brought back to earth following their Capital One Cup success by old adversaries Wigan.
The Latics repeated last year's shock FA Cup final victory over City by securing an equally unlikely 2-1 win in their quarter-final clash at the Etihad Stadium.
Pellegrini called for his side to immediately refocus and keep the club in the hunt for more silverware this season.
The Chilean said: "I think we all work together, we all have a responsibility to win.
"We finished one trophy and we won that. Now we have to continue playing the Champions League and Premier League.
"We have a lot of things to fight for until the end of the season.
"First we must try to win in Barcelona and then continue to try to reach the top of the table with the three games we have in hand.
"We must react. We still have a possibility. We will try to do a very good game and we will see what happens against Barcelona.
"Winning always gives you confidence but maybe a game like this can bring a reaction from the team. It could be positive."
On the positive side for City, top scorer Sergo Aguero lasted the duration in his second game back after a hamstring injury and should be fit to continue in midweek.
Pellegrini said: "He is now in shape to play the 90 minutes. We needed him and he played the 90 minutes.
"It doesn't have any relation to the game against Barcelona."