Bayern Munich set to be punished because of a banner displayed by fans against Arsenal
UEFA are set to take action against Bayern Munich over a banner which was displayed on Tuesday night.
Last Updated: 12/03/14 2:24pm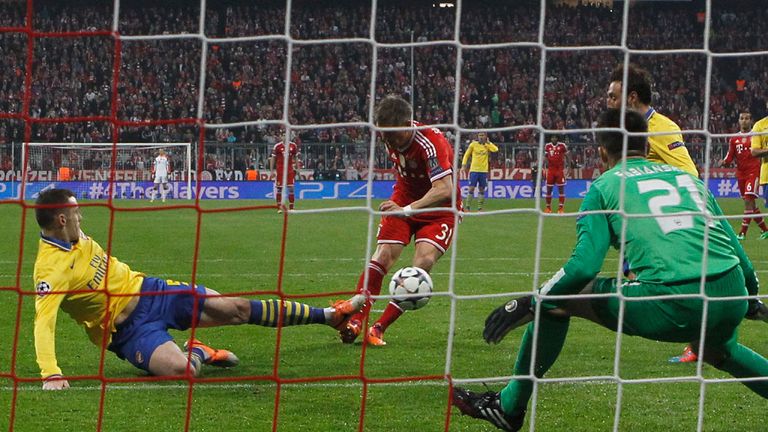 The apparently homophobic banner was targeted at Arsenal midfielder Mesut Ozil, a Germany international.
The banner carried the slogan 'Gay Gunners' and appeared to depict Ozil standing in front of Arsenal's signature cannon.
And UEFA chief of press Pedro Pinto tweeted on Wednesday morning: "There will be news from UEFA on the matter this afternoon."
Pinto also said UEFA have opened disciplinary proceedings against Bayern over a banner related to Kosovo which was displayed at the same match.
Bayern winger Xherdan Shaqiri is of Kosovar origin, although he fled to Switzerland with his family as a child and represents the Swiss at international level.
Kosovo played their first FIFA-approved international last Wednesday and drew 0-0 at home against Haiti, six years after declaring independence from Serbia.
The Champions League second-leg tie finished 1-1, meaning defending champions Bayern advance to the quarter-finals 3-1 on aggregate.