UEFA Champions League: Chelsea's Petr Cech mindful of PSG ahead of quarter-finals
Petr Cech says Chelsea must be respectful of the progress made by PSG since their last Champions League meeting.
Last Updated: 22/03/14 12:08pm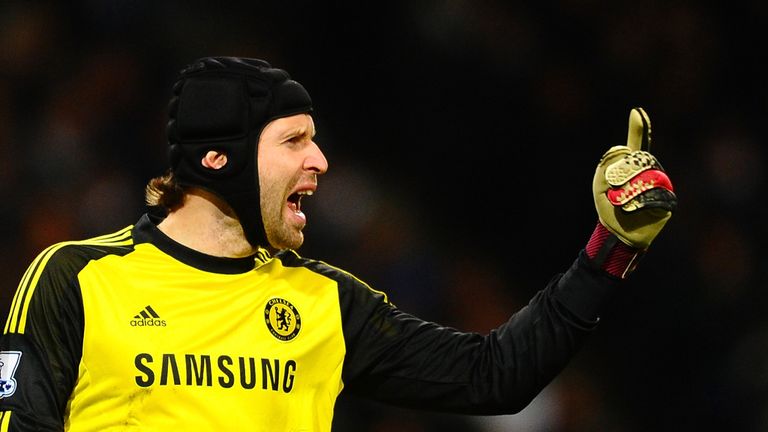 Jose Mourinho's side were handed a quarter-final showdown with the French Ligue 1 champions in Friday's draw, which will see the Blues coach return to the scene of his first European victory with Chelsea.
The Portuguese coach made his mark by masterminding a 3-0 win in the French capital in 2004, just four months after taking over at Stamford Bridge.
Since then, Paris Saint-Germain have copied the Chelsea model and invested heavily, with Swedish striker Zlatan Ibrahimovic leading the way under manager Laurent Blanc and Cech insists Chelsea must be wary.
"It was a comfortable win," he said in The Sun. "We went there, controlled the game and I don't remember having big things to do but it's obviously 10 years ago now and the PSG team has changed a lot, so let's see.
"It is a good stadium in Paris with a nice atmosphere, with the passion for football there is in France.
"Now with the big players PSG have and the big games they play, the atmosphere will be even more."
Meanwhile Mourinho, who returned to London after six years away last summer, believes Chelsea and fellow Premier League club Manchester United are underdogs heading into the last eight.
"Chelsea are maybe the biggest outsiders, us and Manchester United, because you have two finalists from last season, the two Spanish giants, you have Atletico - obviously a fantastic team over the last couple of years - and Paris, with all they represent," he added.