Paris St Germain boss Laurent Blanc won't play mind games with Jose Mourinho
PSG boss Laurent Blanc will not be drawn into a war of words with Jose Mourinho ahead the match with Chelsea next week.
By Patrick Haond
Last Updated: 28/03/14 3:06pm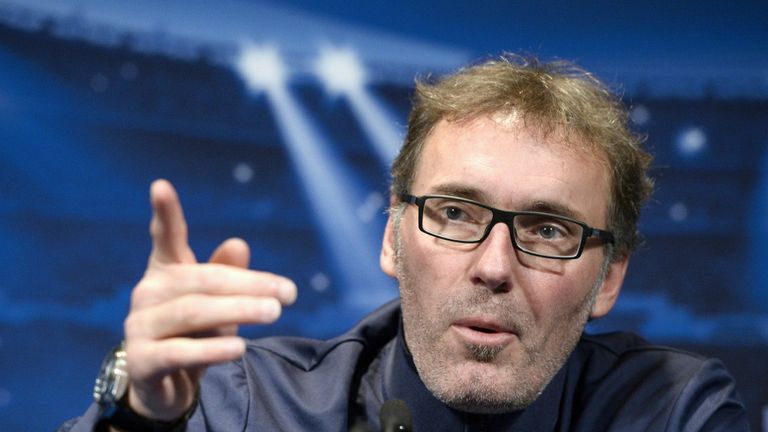 The French champions face the Premier League leaders on Wednesday, and Blanc is expecting to hear from the man he opposes across the technical zone in the days before the Champions League quarter-final.
"I know Jose very well, he coached me at Barcelona where he was assistant. I won't start any game of words before Wednesday night," said the former Manchester United defender, who won the World Cup with France in 1998.
"He makes comments, that is the way he is working. But above all he is a great professional that I respect."
Although PSG comfortably lead Ligue 1 from Monaco, currently 10 points adrift of the capital club, Blanc is in two minds over whether to rest players for their meeting with Nice ahead of the Chelsea match.
"Playing the best team at Nice? Here is the dilemma. What should we do?" Blanc asked. "The best preparation for a Champions League match is to win in Le Championnat just before. That is why we have to play the best team possible to win. What is the most dangerous thing in that match? Injuries! And you risk injury when you try to not give your best."
Blanc also backed star striker Zlatan Ibrahimovic to have influence when his side take on Chelsea.
"Being 32 years old, Ibra is probably having his best season. Some people believe he can't score during important matches, but I can't see why he would not score."