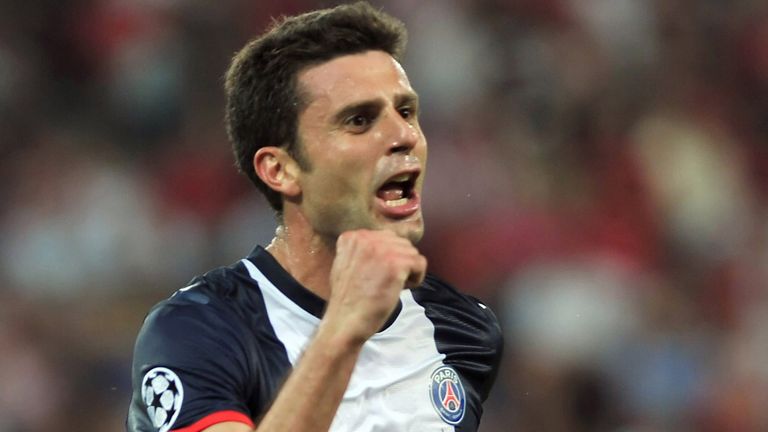 Paris Saint-Germain midfielder Thiago Motta feels Chelsea should still be seen as favourites to reach the semi-finals of the Champions League.
Javier Pastore's late goal in Wednesday's first leg in Paris secured a 3-1 lead for the French side to take back to Stamford Bridge next week.
But Motta is wary of getting too carried away about their two-goal advantage and believes there is plenty more to come from Jose Mourinho's side, despite a highly-publicised struggle for goals from their misfiring strikers.
"This is a good result, but it is still nothing done, there is another 90 minutes," Motta told L'Equipe.
"They remain the favourites, they have such an experience in European Cups, such players and they will be even better on hostile terrain next week.
"The last 30 minutes of the first period in Paris, they were huge. There were so many key things that happened in the game - the penalty that wasn't given to Edinson Cavani, Zlatan Ibrahimovic's injury - but we showed we knew how to react and recover."
Ibrahimovic injured his hamstring at the Parc des Princes and Motta says there is nothing his team-mates can do but keep their fingers crossed the Sweden international will not be out for too long.
He said: "Ibra? It's complicated. We will wait and hope it is not too serious."
Motta's team-mate Cavani is slightly more confident in his side's ability to hold on to their lead in England.
"This is a great victory," the striker said. "But in football, everything is possible, even if our possibilities are obviously large thanks to the goal at a key moment by Pastore."