Champions League: Balance key to Chelsea success
Frank Lampard says Chelsea must get the balance right as they chase Champions League progress past Paris Saint-Germain.
Last Updated: 08/04/14 6:25pm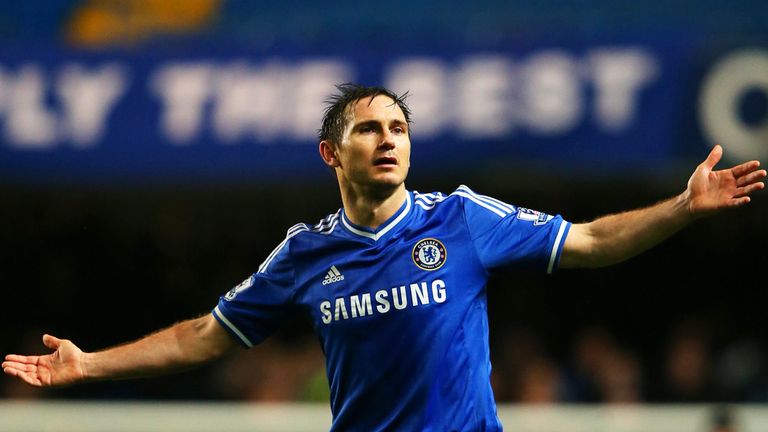 A 3-1 loss at the Parc des Princes last week means Chelsea need to overturn a two-goal deficit on Tuesday night to advance to the Champions League semi-finals for a seventh time in 11 years.
The absences of Ramires (suspended), Nemanja Matic and Mohamed Salah (ineligible) and the injured John Obi Mikel means Lampard is likely to start after scoring his 250th club goal in Saturday's 3-0 win over Stoke.
The midfielder said: "We have to be positive and try to win the game.
"We will have to keep our heads because with the squad we've got we can win by two goals for sure.
"But we can't be too gung-ho. It's all about finding the right balance. We can certainly win by two goals. We have to take away that feeling of chasing goals from minute one a little bit.
"It's more about getting our focus and attitude, pacing our game right. If we do that, the consequence could be winning by a couple of goals."