Chelsea goalkeeper Mark Schwarzer hoping to play on past the end of the season
Chelsea goalkeeper Mark Schwarzer may be 41 years of age, but he has no intention of hanging up his gloves just yet.
Last Updated: 30/04/14 10:57am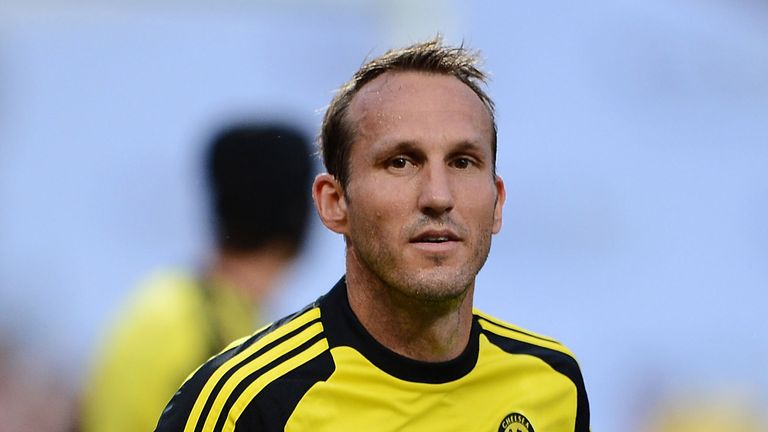 The veteran Australian signed a 12-month deal at Stamford Bridge last summer after taking the decision to leave Fulham.
He moved across west London well aware that he would be filling back-up duties to Petr Cech, but hopeful of getting opportunities to impress at a Premier League and European heavyweight.
An unfortunate injury to Cech has seen him thrust under the spotlight in important outings against Atletico Madrid and Liverpool, and Schwarzer has acquitted himself well.
He is still due to drop back into the free agent pool at the end of the season, with no contract extension agreed as yet, but the former Middlesbrough and Bradford City keeper is determined to ensure that his career stretches into a 25th year.
Schwarzer said in The Sun: "Hopefully, I can continue playing beyond this season. That is certainly the plan and I am still excited about the future.
"I always had aspirations to leave Australia and play at the highest level. When you first break into football the big question is how long can you sustain it?
"That is all part of the unknown and all part of the experience.
"At the right times in my career I was able to identify certain aspects of football that were very important in terms of longevity.
"I have been reasonably fortunate with regards to injury. But it's also down to a lot of work I do on and off the pitch. That helps prevent injuries as well.
"I realised early on in my career that there is always something to learn. I've always felt like I'm learning something pretty much every day, so things have been going well with Chelsea since the day I signed.
"It's really good to work for Jose (Mourinho). It's intense but there are some fun times. It's an unbelievable experience."
Schwarzer's next outing will see him taking aim at a third major European final, with Chelsea's Champions League last-four clash with Atletico locked at 0-0 from the first leg.
A man who graced the UEFA Cup final and Europa League showpiece with Middlesbrough and Fulham respectively, added: "It has been a dream come true for me to play in the Champions League.
"I always wanted to prove myself at the highest level and Chelsea have given me the perfect opportunity to do it. The Champions League was one of the tournaments I'd never been part of until I moved to Chelsea and, fortunately, the manager trusted me enough to play me.
"I thought I'd seen it all with Boro and then with Fulham in terms of European football but playing in the Champions League has been very fulfilling because it is Europe's elite club competition."