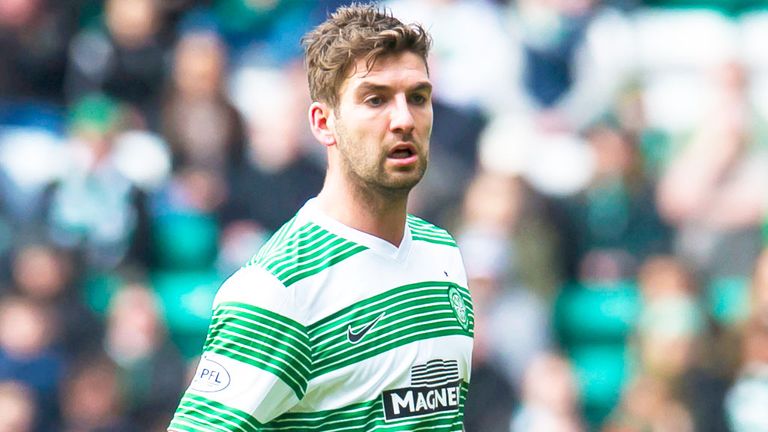 Celtic midfielder Charlie Mulgrew is desperate to be part of this season's Champions League – the centre-piece of Sky Sports' new channel, Sky Sports 5 – but knows there is a long way to go before they reach the group stages.
Sky Sports 5 – which launches in August - will feature some 600 live European football matches over the course of next season, featuring the biggest stars of the World Cup such as Neymar, Lionel Messi and – eventually – Luis Suarez.
But for Mulgrew to sit alongside the stars at football's top table, the Scottish champions must first beat KR Reykjavik in the second qualifying round – and then negotiate a third round and play-off tie – in order to be part of the competition proper.
"It's massive in the season," Mulgrew told Sky Sports News. "We've had it the last two years and this is the third season where we've needed to qualify for the Champions League so it's huge for our season.
"Everybody wants to be involved in the Champions League and it's what we're striving towards."
Cetlic will face an added hurdle this year as they must play their home tie against the Icelandic side at Murrayfield as Celtic Park is in use for the Commonwealth Games.
"There's nothing we can do about it," said Mulgrew. "We'd prefer to have it at Celtic Park of course but there's nothing we can do about it. You just have to get on with it and not think too much about it and take the game as it comes."
After negotiating with KR Rekjavik to switch the tie, Celtic will now play away first on Tuesday, July 15 with the return leg in Edinburgh on Tuesday, July 22.
The Champions League proper gets under way on September 16 – just over a month after Sky Sports 5 launches with the UEFA Super Cup between Real Madrid and Sevilla.
As well as the Champions League, Sky Sports 5 will also be the home of European Qualifiers, La Liga and Copa del Rey and, for the first time, Sky Sports will also offer exclusively live coverage of Holland's top division, the Eredivisie.
Sky customers with Sky Sports can register now and receive Sky Sports 5 as part of their sports package, at no extra cost, and as a further bonus they can also get two years' free Sky Broadband Unlimited worth £7.50 a month. Activate our brand new channel.