Champions League: Ronny Deila challenges Celtic ahead of qualifier with Legia Warsaw
Last Updated: 06/08/14 6:25am
Ronny Deila has challenged his players to show a "Celtic heart" on Wednesday as they fight for Champions League survival.
Celtic must overturn a 4-1 first-leg deficit at Murrayfield on Wednesday night to knock out Legia Warsaw and reach a play-off for a place in the group stages.
Deila insists the 'dream' is possible and says it will be up there with the best days of his life if Celtic can pull off a comeback.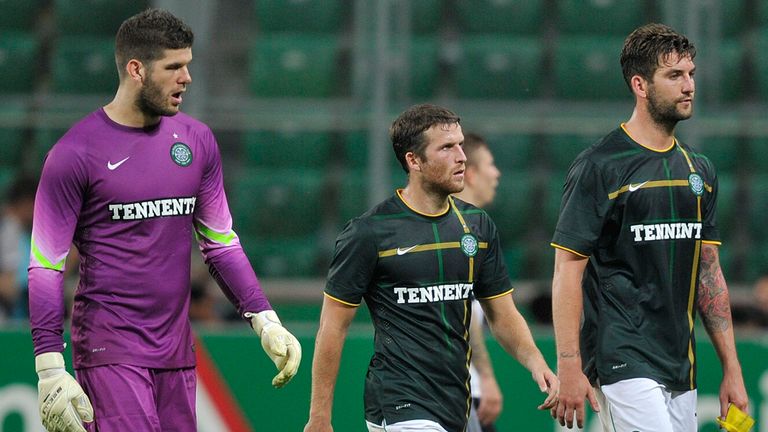 "We have everything to win," he said. "I haven't given up. It's possible. If we turn this around, it will be a massive night and maybe the best night of my life. It would be behind having kids, an unbelievable night.
"That is what we are wanting, dreaming of but behind that it needs a good performance. Thursday was a hard day but I have had many days like that in my career.
"That gets you reflecting and you have to use your experience to turn it around and bounce back. I can't go off and think of disaster, I have to think of how what we are going to do and how we will improve.
"I want to see more enjoyment and energy on the pitch. That's what I want to see tomorrow: commitment and desire to win; desire to fight for each other and to be a team.
"Somebody told me to have a 'Celtic Heart'. I think that is a fantastic expression - everybody is feeling free and just wanting to attack which there was a lack of in the game in Warsaw.
"But two things we need to improve - the defending and we can't lose the ball in dangerous areas, like we did last week.
"If we do that, we will make more chances and we know that we can score goals, this team has done it many times, score three and more."