Champions League: Besiktas boss Slaven Bilic confident after 0-0 draw with Arsenal
Last Updated: 20/08/14 1:09pm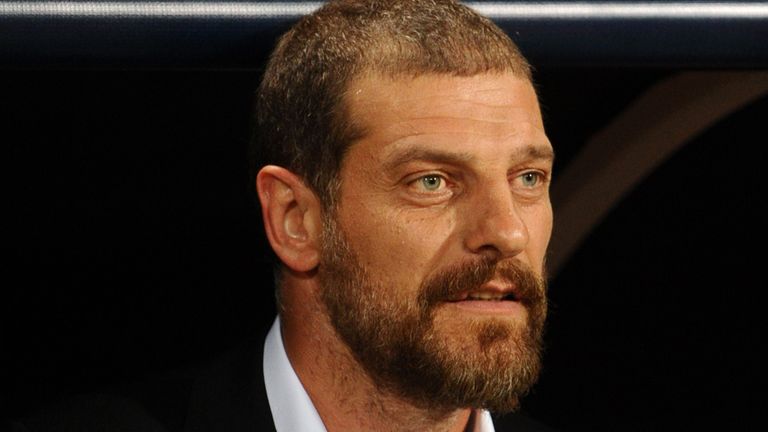 Besiktas boss Slaven Bilic believes his side deserved more than a 0-0 Champions League play-off draw with Arsenal.
The Turkish side had chances to open the scoring at the Ataturk Stadium, with Demba Ba and Olcay Sahan coming marginally close to grabbing an unlikely victory.
And after successfully defending against an away goal, Bilic says his side will head to the Emirates Stadium next Wednesday with their 'dream' still intact.
"It was a great game to watch, it wasn't like a usual boring 0-0. It was a very offensive game. I'm so proud of my boys," he told Sky Sports.
"Arsenal had chances but I think we deserved to win. Our chances were a little bit better. It was a good result for us and we're still alive.
"We go to the Emirates in one week with even more confidence than we had before this game.
"For the majority of my players, this was the first time that they've played against big guys and they were worried, asking 'are we any good?'
"After this, they know they're good. We have a plan, we have a dream."
Bilic, who was sent to the stands late on in the game, believes the suspension of Arsenal's Aaron Ramsey will give his side a boost in confidence for next week's clash.
"They're going to be without Ramsey, who, for me, is the top man in the team," Bilic said.
"We're not only hoping, we are planning. It's going to be hard on their soil but no one can take away our hope."
The return leg at the Emirates is live on Sky Sports 5 HD next Wednesday, with coverage underway from 7pm.