Arsene Wenger complains to UEFA after 'bottle' thrown following Besiktas-Arsenal tie
Last Updated: 20/08/14 1:09pm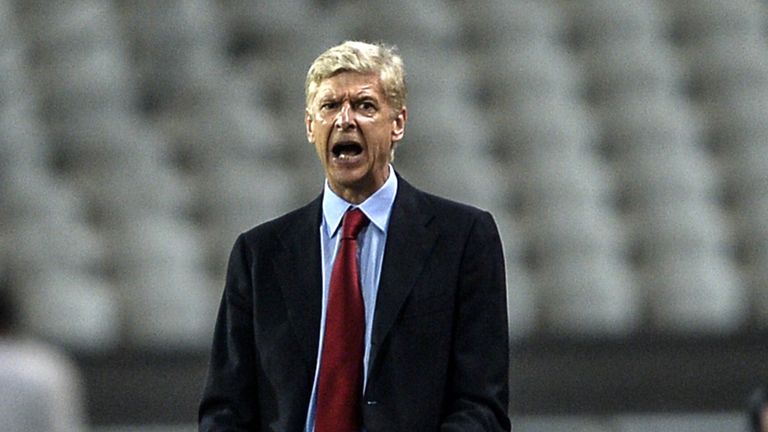 Arsene Wenger says he was targeted by a missile-thrower following Arsenal's game at Besiktas on Tuesday.
Wenger claims an object was thrown at him in the moments after a goalless draw between Arsenal and the Turkish side in the first leg of their Champions League qualifier in Istanbul.
The Arsenal manager, who was not hit, reported the incident to UEFA and said afterwards the object was "a bottle or something".
And UEFA's disciplinary department will now assess thier delegate's match report before deciding whether to take action.
There could be further punishment, too, for Besiktas boss Slaven Bilic, who was sent from the dugout in the final moments.
Bilic was angered by referee Milorad Mazic's decision to halt the game for an injury to Mathieu Flamini and his subsequent failure to award Besiktas an injury-time free-kick.
He said: "I have apologised to Mr Wenger and the referee. I just wasn't happy with some of the decisions. No hard feelings - I made a mistake.
"Maybe I overreacted in that situation but nothing serious happened. I see no reason for me not to be in the dugout in London."
The return leg at the Emirates is live on Sky Sports 5 HD next Wednesday, with coverage underway from 7pm.