Final flashback
How did it feel to win the Champions League? What was it like to face Zidane? Does Moller deserve that reputation? Paul Lambert exclusively talks to Sky Sports about life at Borussia Dortmund and winning the 1997 European Cup final
By Peter Fraser - Follow me on Twitter @SkySportsPeteF
Last Updated: 25/05/13 4:17pm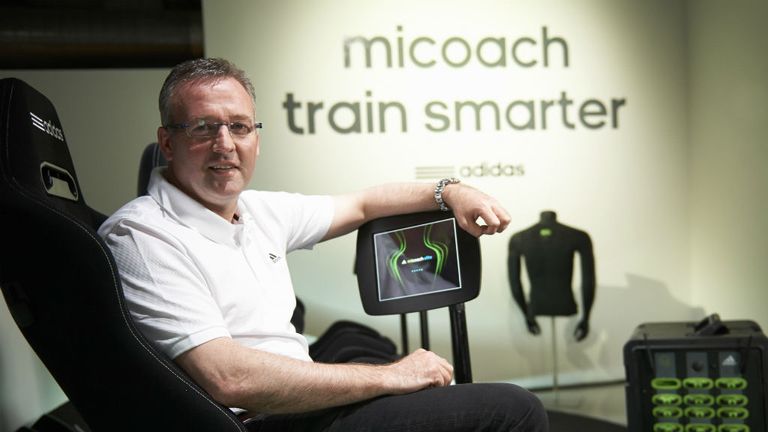 Paul Lambert will be in Wembley's stands on Saturday to watch his former club, Borussia Dortmund, take on Bayern Munich in the UEFA Champions League final. For the Scot, it will bring back fond memories of winning the competition 16 years ago.
In 1997, having only joined Dortmund as a trialist following the end of his contract at Motherwell, the now-Aston Villa manager produced a Man of the Match performance in central midfield to nullify Juventus superstar Zinedine Zidane and help Dortmund to their finest hour to date. It was quite a highlight for his one-and-a-bit season spell in Germany.
Karl-Heinz Riedle scored twice in the Munich final before Juventus, who were defending champions at the time, grabbed a second-half lifeline through substitute Alessandro Del Piero. But Dortmund's 20-year-old Lars Ricken then ended the game as a contest with a stunning, lobbed finish just 16 seconds after coming on as a substitute.
The victory sparked wild Dortmund celebrations and, here, Lambert, tells Sky Sports about a night to remember, facing Zidane and playing under boss Ottmar Hitzfeld with team-mates such as Andreas Moller and Paulo Sousa.
What is your abiding memory of winning the 1997 Champions League and the match itself against holders Juventus in Munich?
I think everyone knows we went into the game as huge underdogs in a lot of people's eyes against a really, really top Juventus side. But, if you look at the Dortmund team of that era, it was really powerful. We got off to a great start, when Karl scored two goals. Del Piero came on and made it 2-1 and the game was on a knife edge at that time. But then Lars Ricken scored probably one of the best goals I have ever seen in a Champions League final with his first touch of the ball. As soon as that went in, I thought the match was finished. Once that final whistle goes, you lose all sense of direction of where you are going. That was it. It was a great night.
You were the first Briton to win the Champions League since its rebranding. You were also the first Brit to win the European Cup with a foreign club. Is that something special to you?
I never think about it until someone actually says it to me. It is not something I think about. Yeah, it is a great little bit of, I do not know, maybe you want to call it history. It is great people remember it but just to win the competition was special.
The game is famous in Britain for your Man of the Match performance in keeping Zinedine Zidane quiet. You have said in the past that you were not daunted by reputations but what was it like playing against a player of that calibre?
What happened when I joined Dortmund was that the likes of Zidane were no bigger calibre of player than the lads in the Dortmund team. So, they made me realise I was not too bad in that kind of company. Playing against Zidane, I knew I just had to go out and concentrate on one game. I knew the Dortmund lads who I played with would help me. It is funny that, because the lads in the dressing room at Dortmund built me up really quickly. That situation helped me a lot.
You say you were confident you could handle the match but how does Zidane rate as the best opponent you ever faced in your playing career?
Oh, yeah, he is definitely up there. I played against Rivaldo as well. Zidane at that time was probably the best player in the world.
Didier Deschamps was also in Juventus' central midfield in the final. How difficult was he to play against?
I was too busy concentrating on trying to get my own game in order to be thinking about someone else. Honestly, it never really phased me. I tried to play my own game and help Dortmund get the win in the final. Thankfully, we did that.
What about your Dortmund team-mates? Karl-Heinz Riedle scored twice in the final and then joined Liverpool shortly before you moved to Celtic. Did you give him any advice on his move to Britain?
No, I never did. I did not have to tell a player like Karl how to play the game or how to go and get a club. He had been at Lazio before Dortmund and then went to Liverpool. As a striker, he was absolutely brilliant. I played with him at probably the right time. I saw a striker who was a brilliant guy first and foremost. He was a lovely man. As a footballer, he was also exceptional.
Did you keep in touch with Karl Heinz-Riedle when you were both in Britain?
I went up to Liverpool to meet him one day. But I have not seen him for a few years now. I saw him on television the other day and he looks better now than when he played (laughs). He is a good guy.
You mentioned Lars Ricken earlier. He was a teenage sensation at Dortmund and he scored that wonder goal in the final before injuries stalled his career. How impressive was he as a player?
He was great. You are right in what you say, he was only a young guy. But he never played like a young guy. He played with a maturity in his game. Obviously the goal he scored in Munich that night will go down in Dortmund history. He does the youth development over at Dortmund these days. He was a player beyond his years.
Andreas Moller was another of your Dortmund team-mates. He has a certain reputation in Britain following his celebration after scoring the winning penalty against England in the semi-finals of Euro '96. Is that a fair reflection?
I think that is misconstrued. Knowing Andreas the way I do, he was an absolutely fantastic guy. We became really close as friends. I think he is probably the best player I ever played with. I think everybody in England thought he was an arrogant guy, because of the penalty. But, when you get to know him, he was a brilliant guy.
Paulo Sousa came in as a big-money signing and European Cup winner from Juventus the same time as you joined Dortmund as a trialist. But you then played alongside him in the 1997 final and you both also went on to manage in Britain's Football League. How would you describe your relationship?
The thing with Paulo was he was obviously a foreigner in Germany like myself. When we first arrived, we did not really know much [about Germany]. We became close because of that and we remain close to this day. He has been a manager in Hungary recently. We came up against each other as managers with Norwich and Leicester. Again, he was a fantastic player and not many people win the European Cup two years in a row as a player.
Did it put pressure on you when Paulo Sousa arrived as a star and you had only come in on a trial?
I never had any pressure, because nobody expected my career to go the way it did. Paulo was injured when I first went there and I got in the side right away. I just went on from there and stayed in the side. Paulo got fit and Ottmar Hitzfeld kept Paulo and myself in central midfield.
You mentioned your Dortmund manager, Ottmar Hitzfeld. What was he like as a boss and have you attempted to replicate any of his skills as a manager?
He was cool as anything. Nothing flustered him. He had a dressing room full of world-class players and he could man-manage them. He was a really good coach. He was excellent. You try and learn from every good manager you have played under. But you also try to be your own man. There are certain things you see that you think you can take on.
Finally, going back to lifting the Champions League. You have said many times in the past you do not know where you keep your winner's medal but what were the celebrations like in Germany afterwards? Does any moment standout? Were there any good parties?
Yeah, I cannot remember them (laughing)! We still had one game to play in the league against Cologne. I do not know how we won the game, because we were a bit worse for wear. [But] it was great times and great memories. I have never seen anything like the celebrations when we got back to Dortmund. That is why I hope they win it again. It was brilliant. It was phenomenal.
Paul Lambert was speaking at the adidas lab, showcasing the latest innovations at the cutting edge of football. For more information, visit www.adidas.com/football or join the conversation on Twitter @adidasfootball #allforthis