Football Expert & Columnist
Graeme Souness: Champions League glory is too much for Manchester United
Graeme Souness says Man Utd should beat Olympiakos, but it will be beyond them to go further.
Last Updated: 25/02/14 6:50pm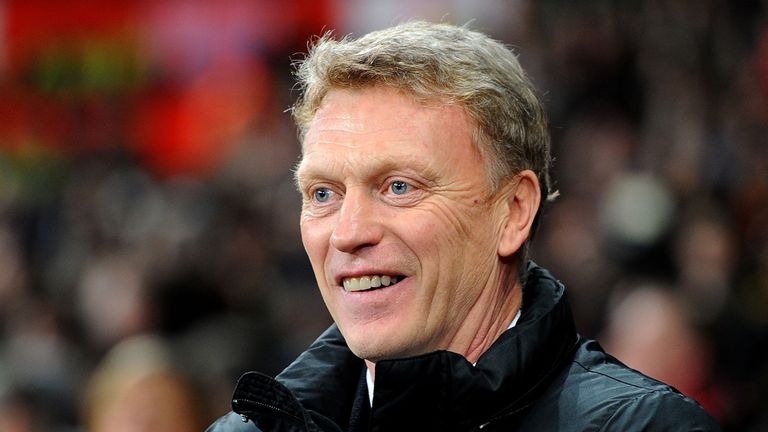 So the Champions League is their last opportunity to take something from their season.
It has been a very, very traumatic period for Manchester United. You are talking about a group of players that are used to winning trophies and who are used to being feted as the best - and yet they are already being written off for almost everything.
It's been a very difficult year for them and I think the only chance of them getting back into the Champions League next year is to win this season's competition. I don't see that happening, but this tournament is their chance for them to take something away from what has been a traumatic season for them.
That said, I don't think they should focus solely on the Champions League between now and the end of the season. All the teams that have been in the Champions League for 10 or more years have got squads that are geared up to handle injuries, suspensions and loss of form - and David Moyes can pick strong teams both domestically and in Europe.
He still has a group of players that know their way around this competition, but their form to date would suggest if they were to play one of six teams in the next round then it could prove too much for them.
It's a difficult ask for them to go beyond the quarter-finals. The four teams that won last week were the teams that won their groups and there will be a big jump when you get into the last eight.
Beyond this, I think Paris Saint-Germain would be too much for them, as would Barcelona, Real Madrid, Bayern Munich, Atletico Madrid and Chelsea at this moment in time.
Hard-working
I expect to see David Moyes to stiffen his side up a little bit against Olympiakos.
Juan Mata is not available to play for them in this competition and you always want your big players for the big games. Sir Alex Ferguson always used to play with hard-working wingers in these games and if Antonio Valencia is fit I could see him coming into the side.
In midfield you would expect to see Michael Carrick play with one other; either Marouane Fellaini or Phil Jones if he's fit. I think Moyes will be more cautious than he would be if this game was being played at Old Trafford.
However, I believe they will be too good for Olympiakos. Greek teams don't travel well and I think United should be able to go there and not get beat.
It will be a difficult place to go. Just as with Fenerbahce or Galatsasaray in Turkey, the home crowd at Olympiakos are extremely passionate and get after you - but I fully expect Manchester United to cope with that.
The Greek champions will be a threat at home, there's no doubt about that, but with the experience that Man United have in their squad they should go through.
I know they've not been at it this season, but they should still be able to handle two games against Olympiakos.