With Manchester City's season in the balance, what will define Manuel Pellegrini?
After fanciful hopes of the quadruple were ended by Wigan, defeat to Barcelona leaves Manchester City in need of an upturn in form if they are to have more than a Capital One Cup to show for their efforts. Can Manuel Pellegrini escape his reputation as an entertaining nearly-man?
By Adam Bate
Last Updated: 13/03/14 10:20am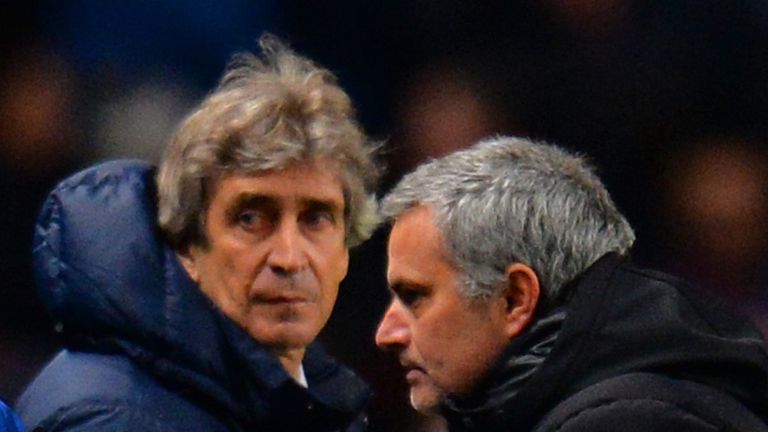 Villarreal had dominated in El Madrigal. The Arsenal of Thierry Henry, Sol Campbell and Cesc Fabregas were left clinging on before finally buckling and conceding a late penalty.
Juan Roman Riquelme, the star man, stepped up to take the tie into extra time. Another 30 minutes would surely be enough to see the Yellow Submarine to the final of the Champions League. But the hero was denied and the dream died. Jens Lehmann saved from Riquelme and the Gunners progressed to Paris instead.
Villarreal's defeat to Arsenal in the 2006 Champions League semi-final was a classic of its type. A tragi-glorious exit for Europe's unlikely entertainers. But the disappointment has since become a familiar story for the home side's manager that evening, Manuel Pellegrini.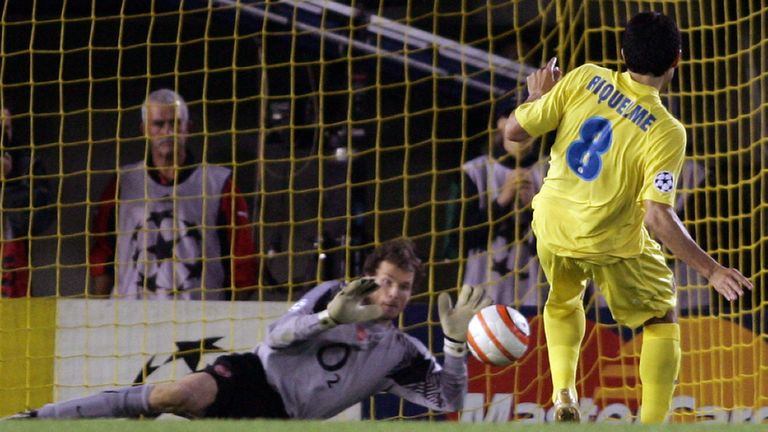 The veteran Chilean coach built an impressive record in South America with domestic trophies in his homeland, Ecuador and Argentina. But silverware has largely eluded Pellegrini since transferring his talents to Europe.
Most notably, there was the curious 2009/10 season with Real Madrid in which he amassed a then record points tally for the club and boasted a 75 per cent win record… But failed to win a trophy.
Real actually outscored Barcelona in La Liga – notching 102 goals – but there was a hollow feeling to the campaign for a club whose self-worth is measured in terms of trophies. The nine-time European champions were eliminated in the last 16 of the Champions League at the hands of Lyon.
Unfortunate?
Pellegrini might be entitled to regard himself as an unfortunate manager, especially after watching his Malaga side eliminated from Europe in bizarre circumstances last season as Borussia Dortmund scored two stoppage-time goals – one of them highly dubious. Luck has deserted him at key moments.
That's certainly how it must have felt at times during Manchester City's two-legged affair against Barcelona. While many will point to a 4-1 aggregate defeat as evidence of how far the English club still need to progress, there was still just enough misfortune to offer hope. Just enough to suggest the nearly-man is nearly there.
But elimination from the FA Cup and the Champions League within four days has ramped up the pressure. After winning 14 out of 15 matches either side of Christmas, City's form is fading at just the wrong time. Pellegrini's men have now lost four of their last eight and can afford no more slip ups in the race for the title.
The man himself even acknowledges the need for something tangible to add weight to his impressive CV. "I am happy with my years and career in Europe, but I understand that everyone is talking about titles," he said before finally getting off the mark with the Capital One Cup win over Sunderland.
Of course, Pellegrini deserves for his time at both Villarreal and Malaga to be regarded as a remarkable success. Even that year with Real Madrid coincided with a Barcelona team playing at a level the game has seldom seen. Indeed, Barca were only defied that year by an astonishing backs-to-the-wall effort by Internazionale in the Champions League.
But it is the identity of Inter's manager that season that presents the most intriguing juxtaposition as this Premier League campaign reaches its crescendo. It is fitting that Jose Mourinho stands in Manchester City's path. Pellegrini versus Mourinho. Artist against artisan. The entertainer in need of trophies facing the trophy winner being asked to entertain.
That man Mourinho
Mourinho seemed willing to meet Pellegrini halfway in the early stages of the season. It was only after a 4-3 win at Sunderland that the Portuguese coach revealed his true nature. The horror of uncertainty was too much to take for a man who has argued in the past that 1-0 is the easiest scoreline to achieve in football.
"If they had two more corners, they would have won 5-4," Mourinho complained. "When you play so well, you have to win comfortably and not give a headache to the manager." Since then, Juan Mata has been dispensed with in favour of the more reliable talents of Nemanja Matic and the goals-against column has rarely been troubled. It's nine clean sheets in Chelsea's last 13 league games.
Mourinho has shown time and time again, both in tactics and temperament, he is a man who is prepared to do anything to win. As the Chelsea boss once said when discussing Pellegrini: "Second is first among losers." So will the Chilean compromise?
Some see no reason for him to do so. "He is the man who has unleashed the potential of City's lavishly talented squad," wrote Oliver Holt in The Mirror this week. "He is the man who has got City playing the way Roman Abramovich would love to see Chelsea play. He is the man who brought the joy of football back to City's squad."
Pellegrini's predecessor Roberto Mancini had been stylised as joyless, much like Mourinho, but there is joy in victory too. It was Mancini's team that scored 93 goals en route to the Premier League title in 2011/12 – seven of them against rivals Manchester United - and it was Mourinho's Chelsea that had the best goal difference in both of their title triumphs under the Portuguese.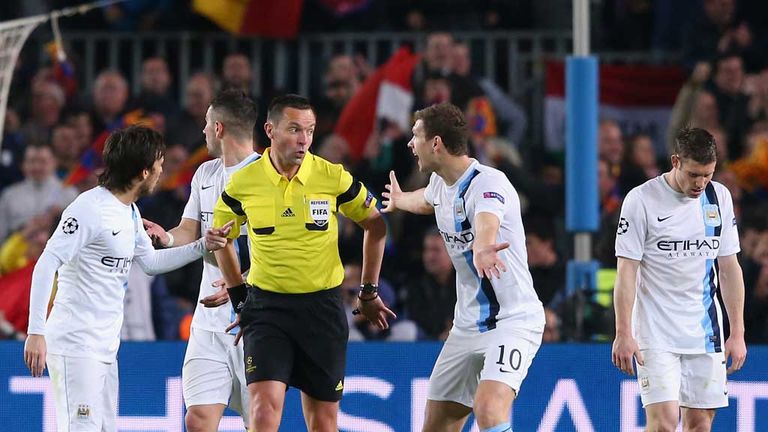 Flair and attacking skill can accompany defensive resilience rather than mask it. And there have been errors too. The apparent faith in Martin Demichelis feels like a blind spot, while the defeats to Chelsea both home and away were a bad advert for Pellegrini's tactical acumen – dropping an in-form Alvaro Negredo at Stamford Bridge but retaining Edin Dzeko in a 4-4-2 for the return match.
How the remainder of the season plays out from here feels as though it will be defining. If Pellegrini can power through to win the Premier League title then he will have fulfilled his remit in style. If he should lose out to Mourinho's self-styled 'little horse' then familiar accusations will gather pace. And thoughts will once again turn back to that night at El Madrigal.