Start with Shinji
That's Matt Stanger's suggestion following the playmaker's improved performances in recent weeks. He thinks it's almost a no-lose situation for David Moyes if Manchester United mirror their first-leg display...
Last Updated: 09/04/14 9:32am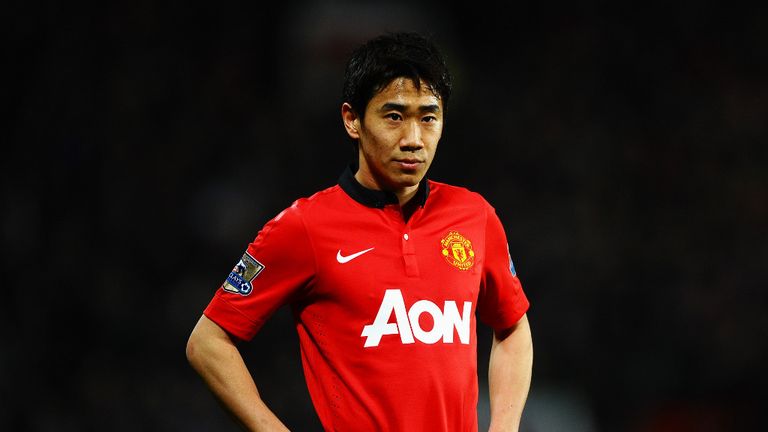 Manchester United maintained the best away record in the Premier League with a 4-0 victory at Newcastle on Saturday but their trip to the Allianz Arena obviously provides an entirely different test. They will play to win against Bayern Munich, of course, but David Moyes can still strengthen his position even if United are eliminated. By sticking to the principles of the first leg, the manager will hope to see another resilient performance from his team as he seeks to escape calls for his departure.
After United's compact shape and counter-attacking approach at Old Trafford earned a respectable 1-1 draw against the reigning champions, there are faint hopes that they can spring an upset in Munich. Bayern were rocked by a 1-0 defeat to Augsburg at the weekend which ended their 53-game unbeaten run - albeit with several players rested from the starting line-up - while they were also rattled by United on several occasions in the first leg. Despite recording 74% possession, Pep Guardiola's side mustered only three attempts on target compared to four for the hosts.
Indeed, there was enough encouragement in United's display to advocate adopting the same approach in the second leg. Moyes' eight changes to his first XI for the Newcastle game suggest he is planning to stick with the system he deployed at Old Trafford, with the pace of Danny Welbeck and Antonio Valencia flanking Wayne Rooney, who trained on Tuesday after recovering from a toe injury.
There is also a strong argument for Moyes to start Shinji Kagawa, who replaced Ryan Giggs at half time in the first leg. The Japanese playmaker has taken his chance in the first team in recent weeks, and his counter-attacking qualities - notable in the 5-0 thrashing of Bayer Leverkusen in the group stage - could strengthen a system that demands careful use of the ball. In four appearances against Bayern for Borussia Dortmund, Kagawa finished on the winning side every time, with his role in Dortmund's quick transitions crucial to Jurgen Klopp's favoured playing style.
In truth, it is an enormous test for United and one in which few expect them to succeed. But the first leg was not the embarrassment many predicted as the nature of the tie played to Moyes' strengths. He can fortify his position by leading United to another committed performance on Wednesday, with the resolve that was evident last week going a long way to dispel rumours that the squad are no longer playing for the manager.
We saw with Arsenal last season that Bayern are beatable at the Allianz and, if United can keep it tight in the first half, they might just stand a chance of sneaking a famous win that would earn Moyes more time to continue his rebuilding project.
Matt Stanger - follow him on Twitter.
A version of this article first appeared on Football365