Why Pep Guardiola finds himself under scrutiny as Bayern Munich boss despite his team's success
Ahead of Bayern Munich's visit to Real Madrid in the Champions League semi-final first leg on Wednesday, Adam Bate looks at why the Catalan coach is being questioned despite the team's impressive season…
Last Updated: 23/04/14 10:55am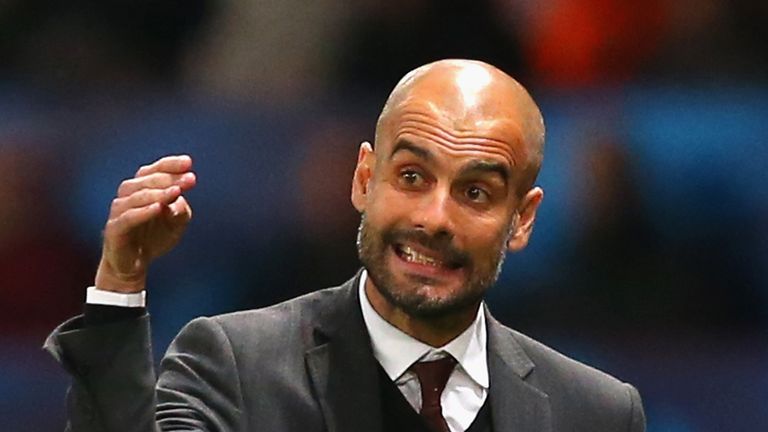 David Moyes found it impossible to replace a legend. For Pep Guardiola, the situation was slightly different but no less tricky. After all, what do you buy the girl who has everything?
Jupp Heynckes had guided Bayern Munich to the treble. His side had obliterated all before them in Germany and then repeated the trick in Europe. In particular, the 7-0 aggregate win over what remains of Guardiola's Barcelona in the last four felt like a symbolic passing of the torch. Bayern were doing it quicker, stronger and better than anyone around.
Beauty
Of course, Guardiola is no Moyes. This is the manager who gave the world an astonishing brand of football of his own. Success and glory coupled with a hitherto unseen aesthetic beauty. Six trophies in a single season perhaps his singular achievement. After a year in New York to refocus the mind, it was always going to be fascinating to see how he would tackle the Bayern challenge.
Ostensibly, it has been a great success so far. Records have certainly tumbled and the goals have flowed. Through the winter period, Bayern won an incredible 24 of their 25 games. And many of them weren't particularly close. Guardiola's team have scored four goals or more in a game on 13 different occasions this season.
There were seven goals at Werder Bremen. Six of them at Wolfsburg. Old rivals Hamburg got away with just the five. Until a shadow squad lost 1-0 at Augsburg earlier this month, Bayern had scored in all 44 matches under Guardiola. So it might seem utterly absurd that there are still some mutterings in certain quarters about his methods. But mutterings, there are.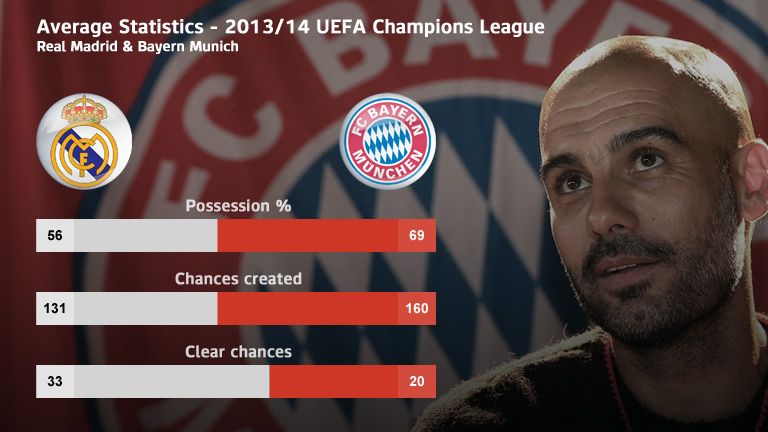 For someone with such a clear philosophy, it is something of a surprise that tinkering is such a feature of Guardiola's management. But it's a tendency he has frequently shown. The 2011 Champions League win over Manchester United is seen by many as the pinnacle of his Barca – the defining moment for the team. But Guardiola picked that 11 just once in the 12 months that followed. In fact, he seemed to spend much of the following year solving problems that didn't exist.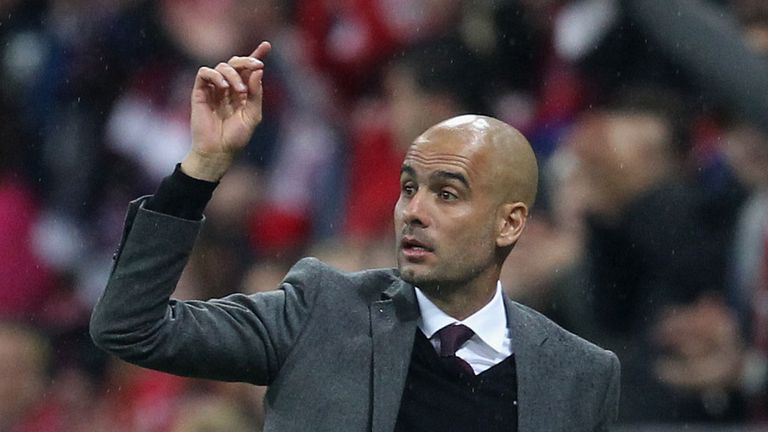 The triangle of Xavi Hernandez, Andres Iniesta and Sergio Busquets rarely operated as a midfield trio with Iniesta instead being used in the front three. Guardiola's greatest fear appeared to be the possibility that Barcelona might be accused of complacency. He introduced the 3-4-3 but the formation proved costly as he was outmanoeuvred by Jose Mourinho's Real Madrid in the Camp Nou. The title was surrendered and given the quality of his players it seemed unnecessary.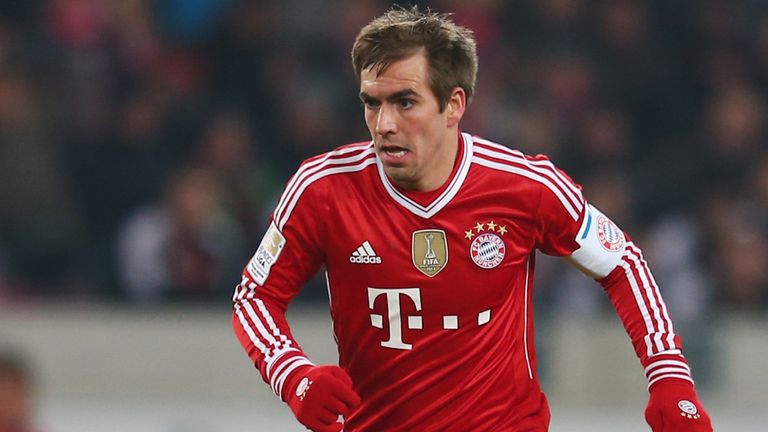 There are signs of similar tendencies emerging in his opening season in charge of Bayern. The tweaking continues as Guardiola looks for ways he can do things differently. There was the initial surprise of converting Philipp Lahm, widely regarded as the world's finest full-back, into a holding midfielder. But there have been other curiosities too.
Javi Martinez was used in an attacking midfield position but with a defensive brief in a move heralded as the introduction of the 'false 10'. There was the intriguing positioning of Lahm and David Alaba at home to Manchester United too. "I've never seen it before," said Jamie Carragher on Sky Sports. "We're all scratching our heads thinking 'what is he doing?' He always comes up with something different and the full-backs are playing holding midfield roles. We like to see different things but at this moment it's not working for them."
Passing
Guardiola's motivation appeared to be to a desire to get yet more players in midfield controlling the ball and controlling the game. The passing continues. Always the passing. But the incessant search for the optimum opening has not impressed everyone in Munich. "In the end, we'll be unwatchable like Barca," Franz Beckenbauer told Sky in March. "They'll be passing it backwards on the goal-line."
In the end, we'll be unwatchable like Barca. They'll be passing it backwards on the goal-line.
Franz Beckenbauer
Der Kaiser's tongue may have been in his cheek but it hints at a concern within the club's hierarchy that Guardiola's way might not – per se – be the way. There have been warning signs too. Bayern have not always convinced in their seven matches against English opposition this season – winning only three – and their two defeats to Borussia Dortmund suggest a vulnerability against the pressing game. That's unlikely to be a factor at the Bernabeu on Wednesday, but it most certainly will be in a potential final against either Diego Simeone's Atletico Madrid or Mourinho's Chelsea.
If Guardiola can overcome these very different challenges over the next month he will become only the second coach after Bob Paisley to lift the European Cup on three different occasions and the first to do so with two different clubs. He'll have done it his way. But fail and despite all Bayern's brilliance, the speculation will only increase and the question will be asked in earnest – has Guardiola's tactical tinkering really helped his team this season?