Role reversal: How La Liga turned the tables on their rivals from the Bundesliga in the space of a season
After Real Madrid tore defending champions Bayern Munich apart in the second leg of their Champions League semi-final, Adam Bate looks at how La Liga has bounced back from last season's disappointment to strike a blow for Spanish football…
Last Updated: 29/04/14 11:31pm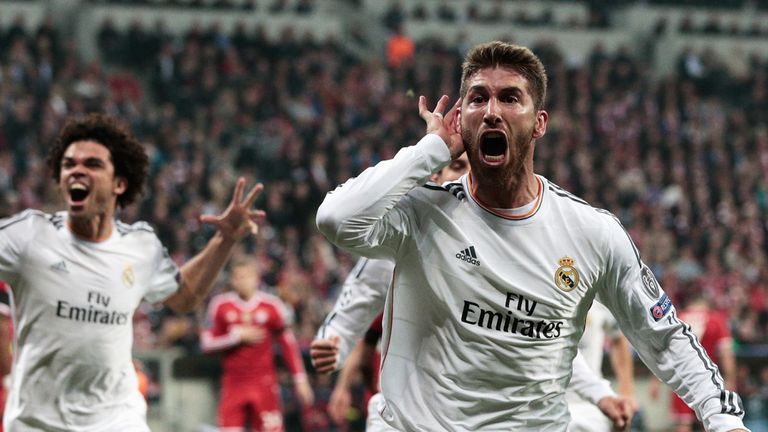 What a difference a year makes. Twelve months ago the Champions League semi-finals saw Bayern Munich bashing Barcelona, while Borussia Dortmund destroyed Real Madrid. The Spanish giants humbled by a combined tally of 11-3 on aggregate by their German counterparts.
That felt like a power shift in European football. Lessons could surely be learnt. Hard questions would certainly be asked, and without a single Premier League club among last season's quarter-finalists, the English game led the way when it came to introspection.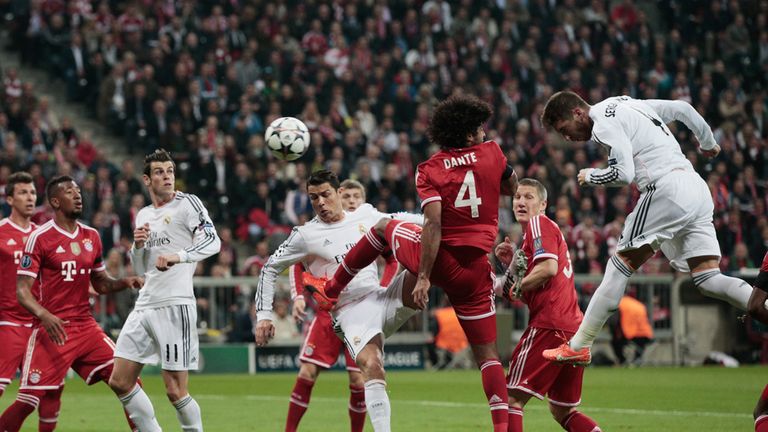 From fan culture to ownership structure, this was now to be the time of the Bundesliga. Harking back to days long gone in England, here was a league built on the principles that many teams could win it. Werder Bremen, Stuttgart and Wolfsburg have all been champions in the past decade, after all.
Those days seemed over in La Liga. Spanish clubs of a similar status to those aforementioned German sides are saddled with an unfavourable TV deal that makes a two-team league almost inevitable – and every team suffers as a result.
The domestic dominance of Real Madrid and Barcelona was widely perceived to be a stumbling block for them when it came to Europe. With so little competition in Spain on a weekly basis, this was not conducive to testing yourself against the best in the Champions League.
Curious
But a curious thing happened. This season, that's not proven to be the case. Atletico's extraordinary season means it remains tense at the top of the Primera Liga with three teams locked in a title battle, having trading blows all year.
From the tiki-taka of Barcelona to the intensity of Atletico and the counter-attacking flair of Real, each team has its unique qualities. And the Madrid clubs, in particular, appear to be battle hardened by the contest.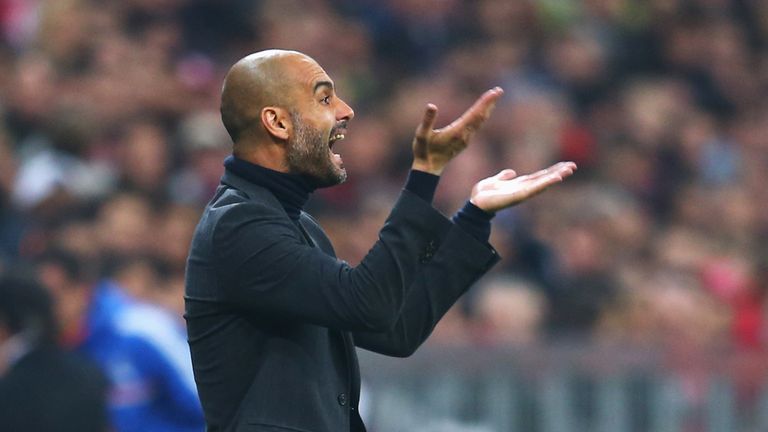 In contrast, it is Bayern who have been on the beach. Having taken Mario Gotze from closest rivals Dortmund, the Bavarians retained their Bundesliga crown as early as March. From their first 27 league games, Bayern's record stood as follows – 25 wins, two draws and not a single defeat.
Since then, there has been an understandable dip. In their first game after clinching the title, Bayern conceded three at home and could only draw with Hoffenheim. Defeats to Augsburg and Dortmund followed. The warning signs were there to see.
The chopping and changing didn't seem to help. Manchester United were finally dispatched in Europe, but Guardiola's side seemed unable to raise themselves to the earlier levels. Against Real, their defensive lapses were ruthlessly punished. It was Bayern's turn to take a semi-final beating.
The 5-0 aggregate scoreline is remarkable. And yet, the most extraordinary aspect of the defeat was the manner of it. Last season it was Bayern making Barca look slow as they overpowered their illustrious opponents. This time they were on the receiving end of the explosive football.
In the end, we'll be unwatchable like Barca. They'll be passing it backwards on the goal-line.
Franz Beckenbauer
Pep Guardiola's philosophy is well known and admired. But this felt like Spanish football versus German football – the wrong way round. Franz Beckenbauer's nightmare scenario realised far sooner than he could ever have envisioned.
Unwatchable
"In the end, we'll be unwatchable like Barca," said Beckenbauer last month. "They'll be passing it backwards on the goal-line." It wasn't quite like that but it was sterile stuff from the home team that left the Bayern fans shell-shocked by what they were seeing.
This wasn't supposed to happen, but sport doesn't have a script. As a result, it doesn't always follow the expected narrative. Of course, possession football isn't dead and German football is no more of a busted flush than the Spanish game was a year ago.
That's the beauty of football. Atletico can challenge despite the odds; for the 24th final in a row the Champions League holders will not be retaining their trophy…  And La Liga is able to turn the tables on the Bundesliga in the space of just a season.