Gareth Bale Q&A
Ahead of the UEFA Champions League final, Gareth Bale discussed his career ambitions, his disappointment at missing out on the World Cup with Wales and his respect for his newly-retired compatriot - Ryan Giggs - in a video interview with EA Sports. We have got the best bits...
Last Updated: 20/05/14 2:53pm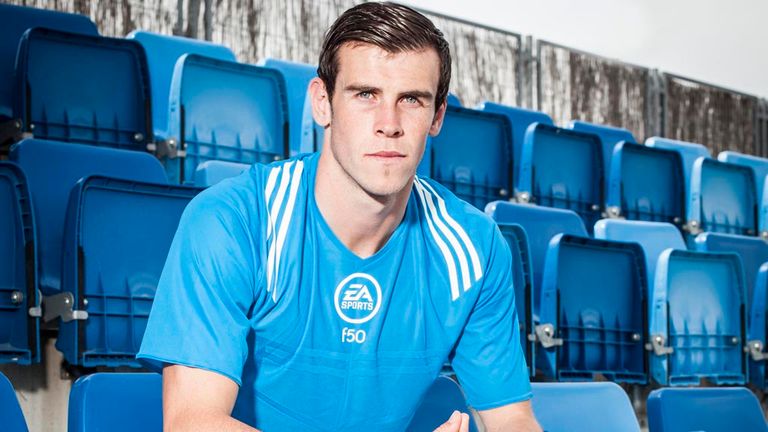 Scoring the winning goal in the Copa del Rey must have been a dream come true for Gareth Bale. Not to turn a positive into a negative but was a place in the World Cup this summer the only thing that could have made that moment better?
"For any footballer, they would love to play at the World Cup finals and obviously it is not going to happen for me! But it is obviously a massive goal of mine and of the whole team and something we are trying to achieve soon."
Where does the World Cup sit on the list of things you would like to achieve? In terms of Champions League and La Liga, how does the World Cup sit?
"It is very close to the top! Every player wants to win trophies and for me that is the first thing I want to do, and to be able to qualify and play in the World Cup... realistically, I do not think we would win it but it would be great just to be there to experience it and create history for our country."
If Wales can make it to Russia in 2018, you have got some really promising young players in Aaron Ramsey and Ben Davies.
"Yeah, we have got a great group of young players coming through at the moment and we have all been together for quite a few years now, so we are learning all the time and working hard together and hopefully we can get that little bit of luck with injuries and stuff so we can keep getting everyone out on the pitch, so it is exciting times and hopefully we can do the job on the pitch."
How much of an idol was Ryan Giggs for you, growing up?
"Yeah, massively. I watched him a lot growing up. I think him being Welsh and left footed, playing in the same position as me, was great to see and inspiring to watch him play every week. For every Welsh fan, he has been an absolutely fantastic player and one of the world's best."
You played with Giggs against Brazil in 2006?
"It was absolutely great. Me being so young, it is great to play with your idol, something I will never forget and a great experience to have."
Glory for Wales could come this summer with the EA SPORTS 2014 FIFA World Cup Brazil game. Will you be giving that a go?
"Yeah, I will be playing in the World Cup in the FIFA World Cup game and hopefully lifting the trophy!"
EA SPORTS 2014 FIFA World Cup is OUT NOW on Xbox 360 and PS3. Watch Gareth Bale's World Cup Dream at http://www.ea.com/uk/gareth-bale-world-cup-dream
Ultimate Weekend: A sporting spectacular awaits later this month - from 22nd to 25th May Sky Sports will show live coverage of the BMW PGA Championship, the Monaco Grand Prix, the UEFA Champions League Final, the Heineken Cup Final, the Championship Play-Off Final, England v Sri Lanka ODI cricket and much more. Don't miss the ultimate weekend live only on Sky Sports, your home of live sport. Upgrade in minutes or buy a NOW TV Sky Sports Day Pass.