Real deal
Angel Di Maria, Alvaro Morata and Asier Illarramendi give us an inside view of Real Madrid's preparations for the derby Champions League final against Atletico Madrid. What does it mean for Spanish football? What has been the impact of Carlo Ancelotti? We find out...
By Peter Fraser - Follow me on Twitter @PeteFraser_
Last Updated: 23/05/14 12:02pm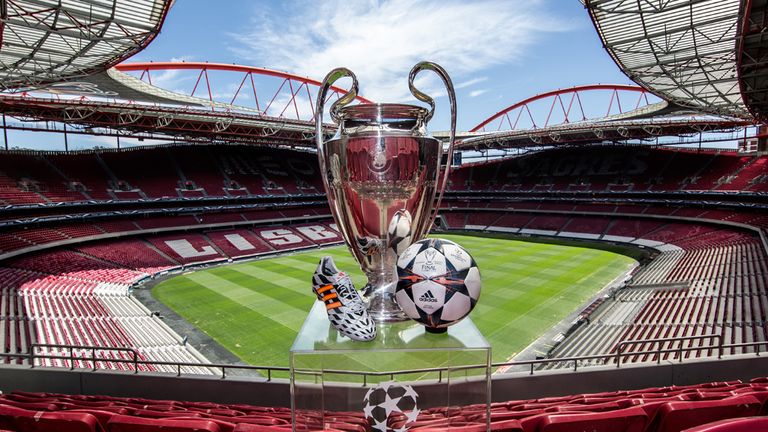 It has been 12 long years since Real Madrid last contested a Champions League final. But in Lisbon on Saturday evening, in manager Carlo Ancelotti's first season in charge, the Spanish giants will contest the 2014 European Cup final against city derby rivals Atletico Madrid.
The showdown at Estadio da Luz promises excitement, drama, anxiety and, whatever the result, a fantastic story.
For Real, especially, it could be a famous night as the Bernabeu club attempt to complete their pursuit of La Decima, a 10th European Cup, and their players could write themselves into history.
Here, in a Q&A with adidas, three of those men, Angel Di Maria, Alvaro Morata and Asier Illarramendi, discuss the mood at Real ahead of kick-off, give us an insight into working with Ancelotti, and reveal their Champions League dreams.
What does it mean to be in the Champions League final?
Angel Di Maria: "The truth is that to be in the Champions League final is a dream come true. There have been a lot of seasons where I have only reached the semi-finals and missed the opportunity of reaching the final. It is a real joy to be part of this final."
Alvaro Morata: "For me, and I think for all the team, it means reaching a one-year target for this club. For me, like every child, I think it is a lifelong dream. At club level, I think it is the biggest competition in Europe."
Asier Illarramendi: "We have been waiting a few years for this final, and tried everything...and during the last few years we never reached the final. Now that we are here, we are motivated and are very excited about this final and the possibility of winning it."
How do you think it has come to be an all-Spanish final?
ADM: "I think that a Spanish final shows how much Spanish football has changed and its power during the last few years. It will be a final against Atletico Madrid, it will be tough, but we will try to do our best."
AM: "I think it is a tremendous joy for Spanish football and for the city of Madrid. I am very proud. I was born in Madrid and the truth is that this is something really great. It will be a hotly-disputed final, two teams who have had a very good season, especially with this trophy. The best team will win. And we hope to win."
You have come close to Champions League success in the past, is this the opportunity for which the players have been waiting?
ADM: "When I arrived here, for a few years the team was not even reaching the semi-finals. Since I arrived, we started reaching the semi-finals, which is already a great joy, but we have not been able to go beyond. This year, we succeeded and it is an enormous joy for everybody."
What has coach Carlo Ancelotti brought to the club in his first season?
AM: "The coach brought maturity and most importantly he was a football player. He knows the players' way of thinking, their behaviour...and that is important. If a player is not OK or needs help from the coaching staff, the coach knows it. He has been in the same situation as a football player."
AI: "He is a man who generates confidence. He is a quiet man and all the football players feel comfortable with him. He is helpful and the coaching staff in general is very good."
What is the atmosphere like within the team?
AI: "We are fine. I think that during the season we have been up and down and now we are fine. We have the desire, the hope and, above all, the commitment to win it. Atletico will be a really difficult rival, this year they had an incredible season, but we are excited, motivated and we must win."
Angel Di Maria wears the adidas predator Battlepack boots, Alvaro Morata wears the adidas f50 Battlepack boots, and Asier Illarramendi wears the adidas 11pro Battlepack boots. All three players are adidas ambassadors. For more information, visit www.adidas.co.uk/worldcup or to join the conversation visit @adidasUK #allin or nothing