Newcastle's Gabriel Obertan eyes Bordeaux start in Europa League
Gabriel Obertan believes he deserves a starting spot for Newcastle against his former club Bordeaux on Thursday.
Last Updated: 04/10/12 7:08pm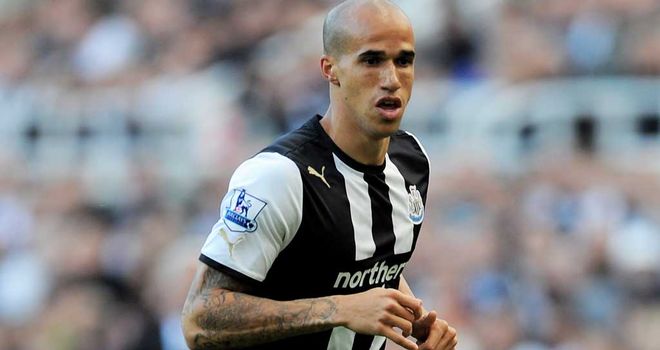 The winger is preparing to face the club he swapped in 2009 for the Premier League and believes his current form should see him selected for another reunion - against Manchester United - on Sunday.
"So far every game I've played this season I've felt good physically and I think I've shown the gaffer I can play, so we'll see," he told The Journal.
"If I was playing badly, I wouldn't expect him to pick me but at the moment I feel like I'm making a good case to be in the starting XI. I'll keep working hard and we'll see what happens."
The Frenchman admitted he hopes to make a good impression on the Bordeaux fans he left behind.
"It's good for me that people in France will get to see me play," he added.
"In France the TV companies tend to concentrate on the big teams so they know Patrice Evra, they know (Samir) Nasri, but games like this give them an opportunity to see French players doing well at other clubs.
"It's a big week for me. There will be some Bordeaux fans watching to see how I have improved as a player since I left.
"I left on good terms so I expect the fans to be happy to see me. I'll certainly be happy to see them and my old team-mates."