Andre Villas-Boas praises Jermain Defoe after Europa League win over Maribor
Andre Villas-Boas was full of praise for his attackers after Tottenham's 3-1 win over Maribor in the Europa League.
By Rebecca Stephenson (follow @1rebs)
Last Updated: 09/11/12 4:11pm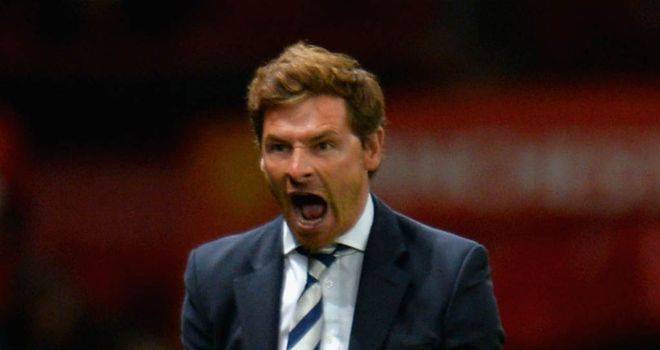 The Portuguese manager bowed to pressure from fans to play 4-4-2 with Emmanuel Adebayor partnering Jermain Defoe up front.
It was a decision which paid dividends as Spurs produced a dominant attacking display to boost their qualification hopes and Defoe claimed a hat-trick that took him past Teddy Sheringham in the Spurs all-time goalscorers list.
And the manager says he was unsurprised to see Defoe capitalise on the chances.
Villas-Boas said: "He makes the most of the opportunities that he gets and Gareth [Bale] was amazing in his creation of the chances for him.
"When you have so much quality, you will always get opportunities to score, and Jermain is a clinical striker.
"It's also good for him to overtake Teddy Sheringham, it means a lot to him."
The manager was also pleased with the character of his side, who conceded a farcical equaliser just before half time.
"It was good to see the desire of the players to come back from 1-1," he continued.
"I thought we were brilliant from the beginning. The possession and attacking football was great to see. The way we kept the ball was fantastic. When we play like that we deserve good things."
The fans will now, no doubt, be calling for a permanent return to playing two up front, starting against Manchester City on Sunday, but Villas-Boas says he will decide on a game-by-game basis.
He added: "We can create a lot of opportunities when we play with one striker too.
"We've done well in the past with both formations.
"We go four steps up in the level of competition at the weekend so that will be a different type of game and scenario.
"So we'll regather the boys and then we'll start to focus on that game."