Sky Sports understands Paris St Germain keen to sign David Beckham
PSG are the latest club to be linked with David Beckham who recently announced he will be leaving LA Galaxy next month.
Last Updated: 20/11/12 6:50pm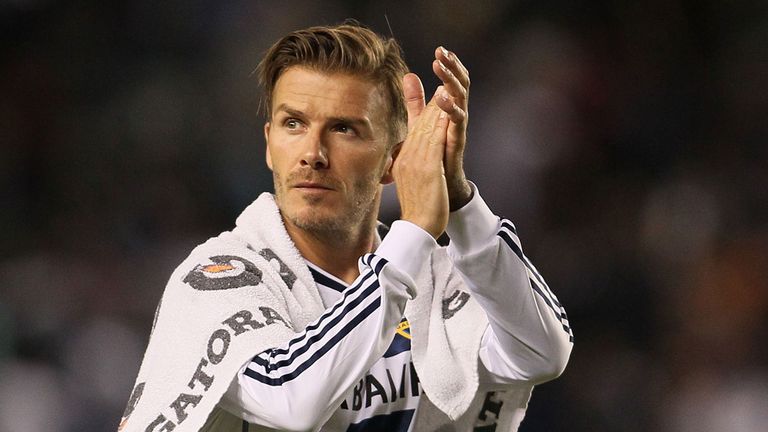 December's MLS Cup final will be his last game for the California franchise who he joined in July 2007.
Beckham, who will turn 38 in May next year, is keen to continue his playing career and has already attracted interest from a number of clubs - including some in Australia.
These are Melbourne Heart, Perth Glory and Central Coast Mariners.
Melbourne Heart's CEO Scott Munn said of his interest in Beckham: "What I can say is that it's certainly real, we're putting forward an offer, it's compelling and the opportunity is here for him to come here. That is absolutely legitimate.
"Let's let David play the final of the MLS and hopefully he'll have a win. Then I'm sure he'll assess every offer."
But the latest news that France's wealthiest club are keen to hire his services could see the former Manchester United midfielder returning to top level football in Europe.
PSG, who are currently third in Ligue 1, are managed by former Chelsea boss Carlo Ancelotti.
Beckham left the Premier League in 2003, before spending four seasons with Spanish giants Real Madrid.
LA Galaxy also allowed Beckham to play for Milan on loan during his time with the American team.