Late Young Boys equaliser frustrates Liverpool boss Rodgers
Liverpool manager Brendan Rodgers was frustrated after Young Boys snatched a 2-2 draw at Anfield.
Last Updated: 23/11/12 10:10am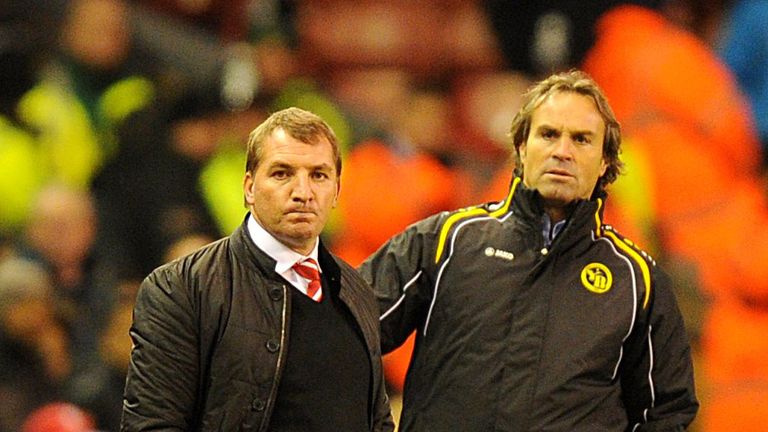 The Reds looked set to qualify from Group A when they led Young Boys 2-1 in the closing stages at Anfield but the Swiss side levelled two minutes from time through a stunning strike from Elsad Zverotic.
Liverpool now need to take something from their final group game at Udinese to progress.
"It is a little frustrating. It is disappointing that with three or four minutes to go we didn't control the game better," said Rodgers.
"It would have been a good win for us against a good team. But we still control our destiny. It just makes it a wee bit harder than we would have liked.
"It's a competition we want to qualify in. We had a good chance tonight but we didn't close it out."
Rodgers praised both Jonjo Shelvey and Joe Cole who capped strong performances with the two goals for the hosts.
"I thought Jonjo was outstanding playing in that little role for an hour," he said.
"It was nice for Joe Cole to play well. He has been working very hard in training."
Asked if Cole had a future at the club, he added: "He's certainly working hard. He knows it's difficult because he's been away from the club on loan.
"Joe's a fighter and he's working very hard. That's all he can do."