UEFA stand firm over Chelsea ticket allocation for Europa League final
UEFA are standing firm on their decision to deny Chelsea any further tickets for next week's Europa League final.
Last Updated: 06/05/13 5:01pm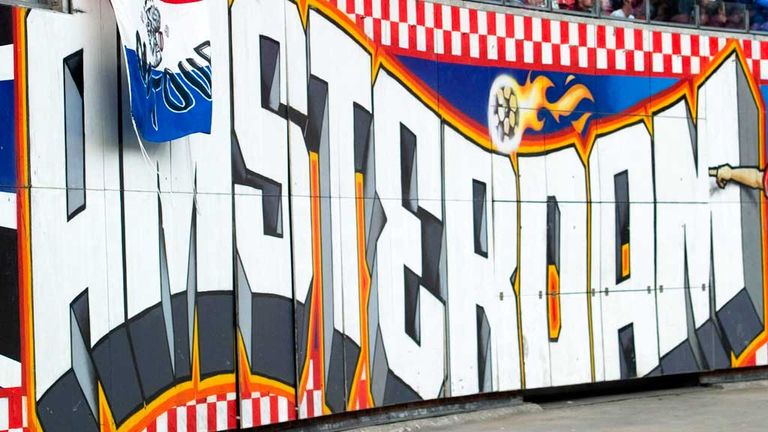 The Chelsea Supporters Trust were "dismayed" by the allocation of 9,800 in the 48,000-capacity Amsterdam ArenA, with the majority of tickets going to neutral fans and the 'UEFA family.'
The organisation added that therefore "tens of thousands" of Blues fans would be unable to attend the competition's showpiece event despite travelling to places as far afield as the Ukraine, Russia and Romania to watch their team earlier in the campaign.
But UEFA have stuck by their policy, which reads: "In line with UEFA's policy to promote the competition among the general public, a total of 38,000 tickets, representing 79% of the net stadium capacity of 48,000, will go to the supporters of the two finalist teams and to neutral fans.
"Out of this allocation, the two finalist teams will receive a total of 20,000 tickets - 10,000 each - for distribution among their supporters.
"A significant allocation - 30% of these tickets - has been made available in category four, ensuring as wide as possible access to the match for the finalist clubs' fans."
The Chelsea Supporters Trust now predicts that the Dutch capital will become flooded by fans without tickets, adding: "As many as 30,000 Chelsea supporters could make the trip to Amsterdam regardless of whether they have tickets, and we fear many will feel compelled to deal with ticket touts.
"This means that cash-strapped supporters who have already paid significant amounts of money this season following the team from Newcastle to Japan may well end up paying hundreds if not thousands of pounds for a ticket.
"These occasions seem to be seen not as occasions for the normal supporter, but a celebration for the higher echelons of football and the wealthy, some of whom will sell their tickets on to people who actually want to go to the game, just to make a quick profit.
"Furthermore, the large corporate and neutral presence in Amsterdam will take the edge off the atmosphere of what will be Chelsea's second European final in as many years."