Premier League: Newcastle boss Alan Pardew wary of Europa League hindrance
Newcastle United boss Alan Pardew believes that the Europa League can be a hindrance to Premier League sides.
Last Updated: 24/12/13 3:48pm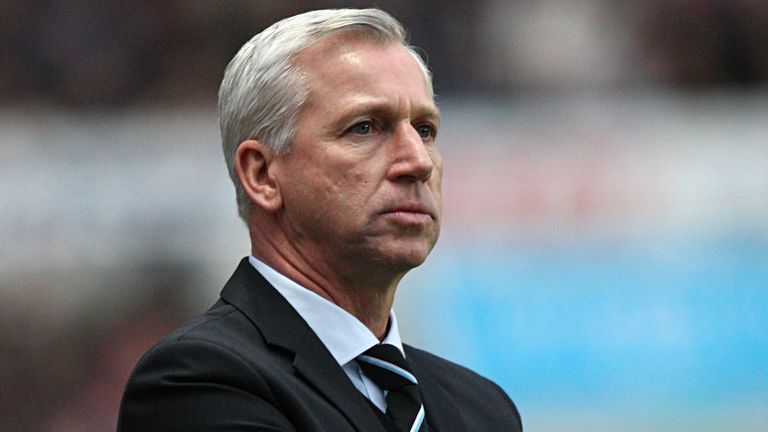 Pardew's men played 12 fixtures in the competition last season, reaching the quarter-finals, but found themselves embroiled in a relegation battle at the same time.
A recent run of strong form has seen Newcastle enter the race for a return to European football, although Pardew admits he is cautious of qualifying for the tournament again this time around.
"The Europa League is a massive problem to Premier League teams," he told the Sun. "We want to be back in Europe but I think clubs are thinking twice.
"The Premier League need to look at it - the evidence is there that the Thursday to Sunday is not fair.
"I think it's different for us than other European nations. The impact of what we do in the Premier League is far different to their football.
"If they insist we play Thursday, then we have to play games on a Monday - I think that would be fair."
Newcastle have won six of their last eight games heading into the home Boxing Day clash with Stoke, and Pardew is impressed with how his side have regained their belief after their struggles last season.
Pardew said: "I don't think there's any doubt about that, and we have got real quality to come in off the side. We have got ourselves into a fantastic position and now we have got to try to push on.
"It's been terrific, particularly the last two months. It's about now sustaining that.
"But it's not a complete surprise to me. A lot of this team was the team that finished fifth two years ago and they have got experience.
"We have got good experience in the group and we have got a lot of energy, and it's that energy that has really taken us up a notch."