Europa League: Fabio Quagliarella frustrated by Juventus' decision to leave him out of squad
Juventus' decision not to include Fabio Quagliarella in their Europa League squad has left the Italian striker angry.
Last Updated: 04/02/14 11:08am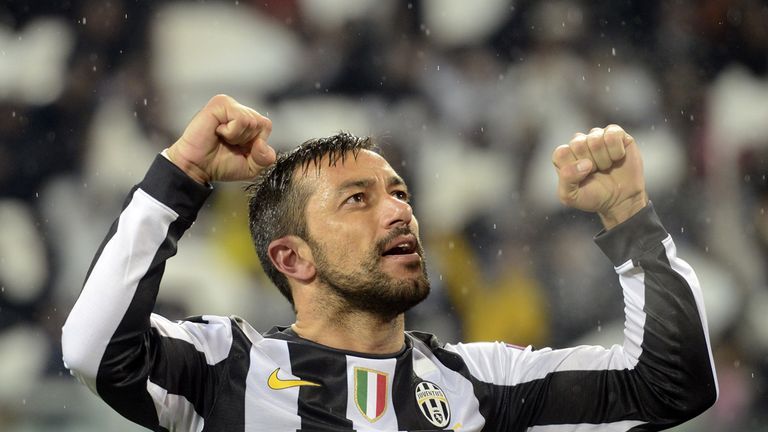 Quagliarella was the only Juve player omitted from Antonio Conte's 23-man roster ahead of this month's last-32 ties against Trabzonspor.
Dani Osvaldo, who joined the Turin giants on loan from Southampton last week, has made the cut alongside fellow strikers Sebastian Giovinco, Fernando Llorente and Carlos Tevez.
"Fabio deserved much more respect but evidently what he has given to Juve in recent years is not worth that much," Quagliarella's agent Giuseppe Bozzo told Gazzetta dello Sport.
"He has never made any controversy but that doesn't mean that he is happy with the situation.
"Fabio hasn't taken this omission well.
"It's true that he has received a lot from Juve but he also given a lot for this club, including a knee (referring to a cruciate ligament injury in 2011).
"Could this be a punishment for not accepting to transfer in the winter transfer market? I would be saddened if that was the case.
"Back in September we had an offer to leave Juve but the coach did not give his approval while in January, the club were keen to see Fabio leave on loan but he preferred to stay, convinced that he could still give something to this club."
The 30-year-old Quagliarella has scored one goal in 14 league appearances for Juve this season. He is under contract with the Turin giants until June 2015.