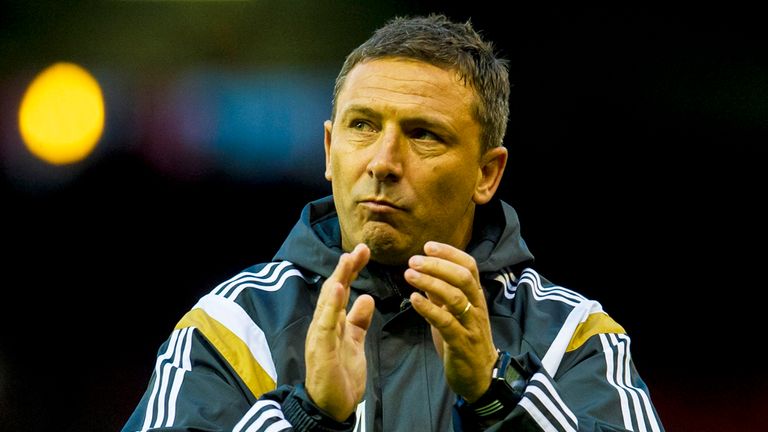 Aberdeen manager Derek McInnes remains confident his side can progress in the Europa League despite their 2-0 defeat by Real Sociedad in the first leg of their third qualifying round in San Sebastian.
The visitors started the match well and defended valiantly in a goalless first half before Real struck twice after the break.
Midfielder David Zurutuza broke the deadlock in the 53rd minute before substitute Sergio Canales doubled that lead 15 minutes later but McInnes refused to give up on the tie.
"It's been tough against a good team," he said.
"We did well at the start, but then they've dominated completely. We need to learn from what happened tonight.
"Next week we will have to go out and attack, to score a goal. We won't give up.
"Next Thursday we will go out in front of our fans, who today have given us a lot of support, and we hope to give them something to cheer.
"There are 90 minutes left, it will be difficult. It's a challenge and we hope to be stronger and cause Real more problems."
Sociedad boss Jagoba Arrasate admitted he would have preferred to have secured a third goal but was pleased enough with the lead they will take to Scotland.
"It's a good result but seeing how the game went it could've been bigger," he said.
"We've missed chances, the third goal to increase the advantage, but the feelings are positive.
"There (Pittodrie) we need to do things well and go out to win."