Europa League: Steve Bruce urges Hull to focus on progressing to group stages
Last Updated: 07/08/14 10:37am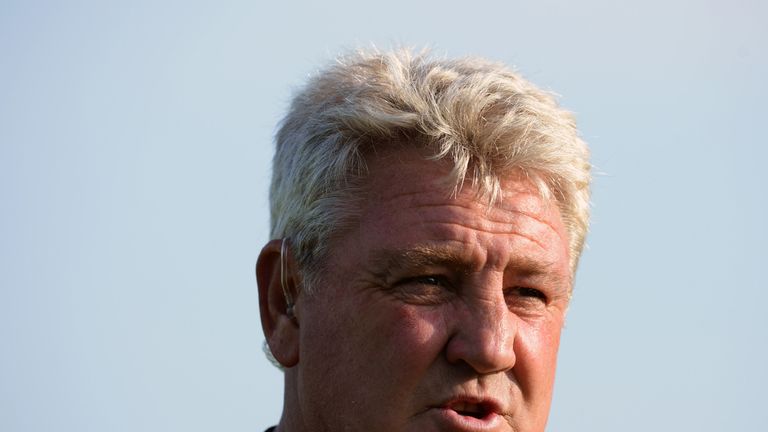 Hull City boss Steve Bruce is urging his side to move on from last season's successes and to concentrate on getting through to the Europa League group stages.
Hull go into Thursday night's second leg qualifier with Slovakian side AS Trencin - their first ever European home game - on the back of a 0-0 draw from the first match.
Speaking before the match, Bruce told Sky Sports News: "Last year's gone and my experience with it, with all the clubs I've had - especially the ones you take up into the division - the hardest has always been the second year.
"The first year everybody's running on adrenaline, the supporters are so excited about being in the Premier League.
"There's a huge euphoria about everybody and everything and the one thing about it is there's no expectation.  
"The expectation levels are down here. Now all of a sudden, because of the season we've had, there's an expectation now there."
Bruce is predicting a challenging nine months ahead after the success of last season, when Hull finished 16th - four points off the relegation places – the club's highest ever league position.
He added: "Last year we were odds-on favourites to go straight back (down), we aren't this year so let's hope the bookies are right.
"But there's a long season ahead and it's going to be a long, hard, tough season like it always will be for a club of our stature."