Vegard Forren looks set to leave Molde, Norwegian club have confirmed
Molde have confirmed that they are in talks with an unnamed club over the sale of defensive star Vegard Forren.
By Ejder Akbal & Kent Hedlundh
Last Updated: 03/01/13 3:53pm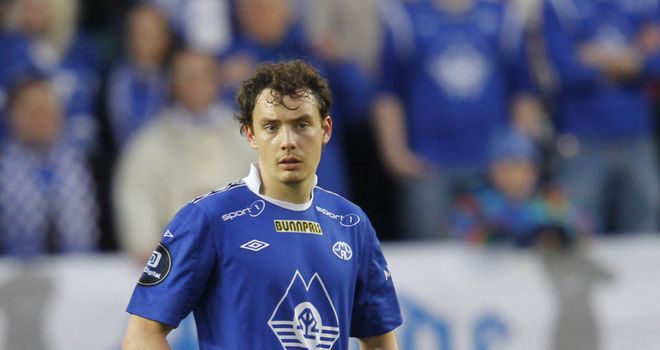 The highly-rated 24-year-old defender has been watched closely by a number of Premier League clubs in recent months.
Everton were regarded as favourites after David Moyes personally took in a Molde game, while Manchester United, Newcastle, Fulham and Sunderland are also said to have an interest.
Now Molde's boss Ole Gunnar Solskjaer has revealed that Forren will not be linking up with the Norway national squad this month as he is in talks to leave the club.
"Vegard is not travelling to the National Team camp because we are in the final stages of negotiations with another club," Solskjaer told Romsdals Budstikke.
"It's possible that Vegard will go for a medical check-up and negotiate his personal contract."