Quotes of the week
Sir Alex fumes at Kenny's daughter while Serena Williams is not happy either after losing it with an umpire.
Last Updated: 17/09/11 12:29pm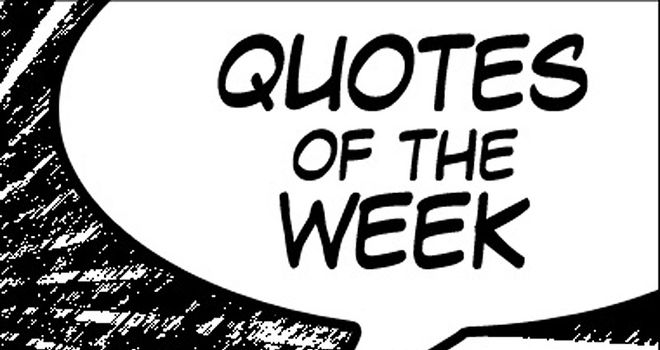 "I didn't realise he was so articulate and clued up. I might even give him a copy of my autobiography now - before, I thought he could only look at the pictures!" Neil Warnock buddies up with Joey 'Nietzsche' Barton.
"People can talk about my age as much as they like but there's nothing better than proving people wrong. I understand at 38-40 I won't be playing for England. When I was 25-26 I had a World Cup that didn't go well. I wasn't told I was old then - I was just told I was crap!" Frank Lampard hits the nail on the head.
"I'm sure there'll be a few crosses going in. United at home is one we all look forward to and we fancy our chances against anyone here. I faced Phil Jones at Blackburn last year and he's a big, strong boy, so I'll be looking to give him a going over." Kevin Davies lets off Jones to give Tom Cleverley a going over instead.
"The similarities are that the boy has great courage, he wants to play all the time, he has incredible stamina. These are added extras to the talent he has. If you look at Pele for instance, he was a very aggressive attacker also who could look after himself, so can Rooney. They have similarities that way: strength, speed, determination." No pressure there then as Sir Alex compares Wayne Rooney to Pele.
"Aren't you the one who screwed me over last time?" Serena Williams turns her ire on an unsuspecting umpire in losing the US Open final to Sam Stosur.
"Loads of footballers are taking it. They've got lots of money, and it brings the girls in, so they do it." Former Chelsea striker Leon Knight lifts the lid on football's cocaine nights.
"The kind of player Chelsea has - an older player, who plays very slow, who has a lot of possession, and that's what the club is trying to change now." Fernando Torres suffers an acute case of pot-kettle-black.
"If I get to wrestle Floody again I'll certainly look to dominate him. I'll grab his ears and chuck him out the ring." Ben Youngs insists he is feeling as sharp as ever ahead of England's World Cup clash with Georgia on Sunday.
"David Haye is the world's biggest trash-talker and that's why everybody knows him. He touched me and my brother personally and I want to knock him out. I'm serious. I want to knock David Haye out - I can do that." Vitali Klitschko hunts down the Hayemaker.
"People whistle me because I am good-looking, rich and a great footballer. They are jealous of me." Cristiano Ronaldo gets to the crux of the matter.
"Does Michel Platini want to make this financial fair play rule or not? Is it going to be respected? In any case, I have fun challenging money wasters." Napoli president Aurelio de Laurentis was not overly impressed with Manchester City.
"Why the hell is Paul not in work? What? Have you looked at his career? It's scary. If he had the same career in Spain or Italy, he'd be a manager now. Come on, it's pathetic." Sol Campbell throws in his two penneth over the Rooney Rule.
"I don't know why you ask these questions, you're just looking for stupid little things." Sir Alex is not impressed with Kelly Dalglish's line of questioning.