Duel representation
The shadowy world of the football agent is one that is cloaked in secrecy amid accusations of greed. Thankfully, we've got one of the good guys on board to lift the lid on what life really is like at the sharp end of a notoriously cut throat business.
Last Updated: 28/02/12 11:53am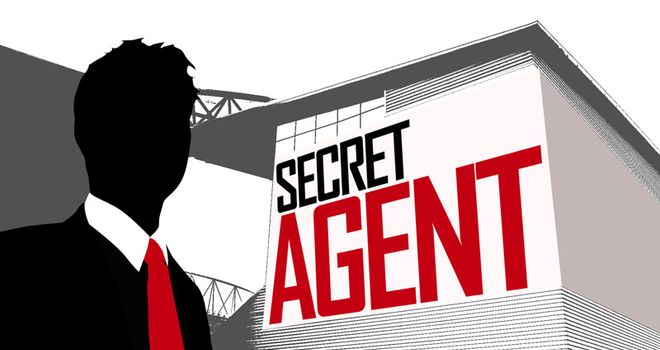 The window may be clamped shut but transfer talk is never silenced entirely in my business, with the deals involving Joey Barton and Asamoah Gyan currently hot topics of conjecture.
Given Newcastle were offering Barton's services on a free transfer any move away from St James' Park was always going to be a win-win situation for Joey and his agent Willie McKay. Whatever people have said about McKay in the past, make no mistake, this guy knows how the business works inside out.
Although in Joey he has a player who isn't short of ability he's also a client that brings with him baggage and in this respect, it is people like McKay who come into their own in ensuring a deal actually goes through.
It's old news that Barton was very vocal via Twitter of his disapproval of Newcastle's transfer policy and that subsequently the club's board decided enough was enough and placed him on the transfer list.
Newcastle's desire to rid themselves of a player they saw as divisive enabled Barton to negotiate a reported £80,000-a-week deal at Loftus Road. Not bad money if you can get it.
It didn't take Barton long to get settled into the groove of controversy at his new club; his weekend tussle on the pitch with old foe Karl Henry was entertainingly resumed off it as he continued to have his say on Twitter and Goals on Sunday. He may have swapped stripes for hoops but Joey will be Joey no matter where he resides. As the player continues with his career in West London, attention turns to McKay and the way he completed the deal.
It's no secret that QPR paid McKay for his services to get them the player they wanted. Whatever that fee was will remain between the club and agent, while the FA will also know when they receive the paperwork. But what a lot of people have asked me is why have QPR paid McKay when he looks after Barton? Is this not a case of dual representation and therefore a conflict of interests?
Dual representation is where an agent represents both the player and club in the same transaction. This practice was banned by the Premier League, Football League and The FA a few years ago. They cited a conflict of interests for introducing the ban; claiming it was leading to agents holding auctions for players, a situation whereby players were only signing to those clubs willing to pay the highest fee to the agent.
However, the football authorities have now reversed the ban on dual representation, which means McKay and QPR have acted within FA guidelines. Don't forget QPR are getting a player for free who in normal circumstances would command a fee of around £5million or so. Like it or not football is a business like any other, so even if McKay did receive the £1.3million quoted in some papers, isn't this just a shrewd deal on QPR's part?
With a player/agent representation agreement in place, McKay could also have received payment from the player as well, but I suspect the canny Scot won't be asking Barton for a fee as well. Would you ask Joey?
The fact that he has a contract with Barton and got paid by QPR is why people are setting off alarm bells but sorry to disappoint everyone, it's all above board. Both parties have done nothing wrong!
Lots of lessons have been learnt from these events for both players and their agents. I expect to see a whole host of Twitter rants from players up and down the land in the weeks running up to the January window. But just remember lads, please make sure you actually have ability and are a wanted commodity before clicking the 'send' button.
It's amazing how social media now permeates boardrooms when before it would have been laughed off as being a mere fad. As Joey will attest, Twitter is going nowhere and managers, chairmen, owners and agents alike may as well just accept the fact and get tweeting themselves. If nothing else if opens a window of communication between fans and players that has lay dormant since the good old days when the latter travelled to games on the bus and enjoyed a post-match pint with those who paid their wages!
The case of Gyan differs wildly to that of Barton in that it has left pretty much the whole football community scratching their head and asking 'what's that all about?'
Why would the African footballer of the year, a hero in his homeland who shone in the World Cup in South Africa, leave the biggest stage in world football to join a club less well known than your average Sunday League team? It doesn't take a business degree from Harvard to work out this was a deal all about money. But money for whom?
Sunderland received a hefty wedge that may well be a record for a loan fee, while the player is reportedly receiving a fee in the region of £5million for playing a season in front of crowds of just a few thousand. How the rest of the intermediaries will get paid is where it gets a bit muddied.
OK, Wearside isn't the warmest place most of the year compared to a desert but it does house Premier League football. The confusion and unexpected reason for the move revolves around the intermediaries involved with the player, his agent and his new employers. Where the money went is of no real concern to me, but when Gyan looks back on his career I've got a sneaky suspicion he won't be overly pleased with whoever told him quitting England for the United Arab Emirates was a good idea.
I was approached to use my contacts in Sunderland to help push the deal through. I refused as it was too complicated and deals like this can often soil reputations. Oh, and the fact I would have been amazed if I ever saw payment for my involvement was also a major factor in my decision. Thanks, but no thanks.
I'll be blogging throughout the summer for skysports.com so if you've any questions or feedback fill in the feedback form or catch me at @SSSecretAgent and I'll look to address them in my next column.