FL Awards
Find out who is in the running to land prestigious prizes at the Football League Awards on Sunday.
Last Updated: 21/03/13 4:36pm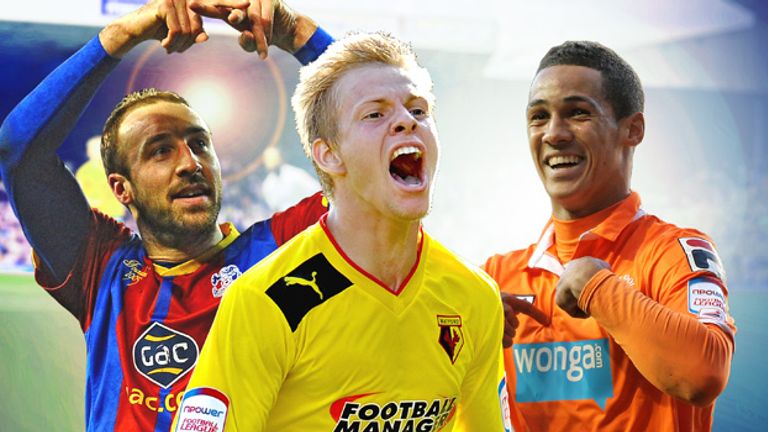 It has been another thrilling season of Football League action, with there still all to play for heading into the final weeks of the season.
The difference between a successful promotion push and crushing disappointment, relegation and survival is likely to rest on the finest of margins, with all three divisions so finely balanced.
With so much riding on each passing fixture, now is the time for talismanic figures to step up to the plate and for heroes to be made.
There have already been so many eye-catching performances put in throughout the 2012/13 campaign that it is impossible to recognise the achievements of all of those deserving of praise.
The Football League awards will, however, pay homage to the brightest stars during a prestigious ceremony at The Brewery in London on Sunday.
Player of the Year announcements will top the bill, with shortlists having been drawn up for the Championship, League One and League Two.
It comes as no surprise to find goal-getters and creative talents leading the trophy hunt, but there are a few surprise selections among the leading contenders.
You can see who is in the running for the top gongs by clicking on the links below, with Sky Sports having taken an in-depth look at why a select few have risen to the fore.
Championship Player of the Year - Two players looking to fire their respective sides to promotion and another seemingly destined for the Premier League make up the second tier shortlist.
League One Player of the Year - A hot-shot striker, a midfield playmaker and a man looking to secure top gongs in successive seasons are in the running for the third tier award.
League Two Player of the Year - A veteran striker, a midfield general and a rejuvenated frontman are hoping to get their hands on the fourth tier prize.
Goal of the Year 2012 - An effort from inside his own half from a centre-back, a mazy run from a highly-rated full-back and a crashing volley from a promising midfielder are among the contenders for a keenly-contested award.